Outsmarting Mother Nature with Columbia Sportswear
It's the height of summer's heat and humidity. Step outside and it hits you like a wall. If you have pool & beach or other outdoor activities planned, you need a t-shirt that will help you beat the heat.
Enter Columbia Sportswear. They've designed innovative gear to help you feel cool and collected, whether you're engaged in a merciless mountain climb, a friendly competition on the fairway, or simply running around town. When you get hot, their advanced iCool technology uses your perspiration to augment your body's cooling process, then wicks away the moisture so you stay cool and dry. Plus, with its quick dry technology, the shirt doesn't cling to your skin or weigh you down like regular cotton tees.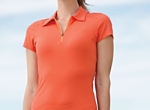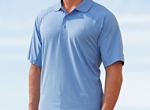 Short-sleeve Shirts
Light and cool against your skin yet packed with technical performance, these innovative Columbia t-shirts lower your body temperature with sweat-activated Omni-Freeze ZERO® technology and keep you dry with Omni-Wick® EVAP technology. Add in Omni-Shade® UPF 50+ sun protection to repel UV rays and you've got the perfect recipe for beating the heat. Crew neck for men, V-neck for women, and polo styles for both.
Long-sleeve Shirts
Ideal for hiking, camping, or simply working in the yard, these button-up, long-sleeve shirts are incredibly soft, lightweight, and breathable. The specialized weave incorporates the ultra-cooling Omni-Freeze ZERO fibers, the sweat-and-heat transmitting Omni-Wick EVAP, and built-in UPF 50+ sun protection – all of which combine to keep you cool, dry, and protected from the sun's burning rays.
A few more "cool" items from Columbia: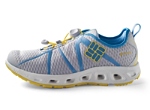 Powerdrain Cool Shoe
Styled like an athletic sneaker, this amphibious shoe is the only footwear you'll need in, on, or around the water. The fully drainable design allows both water and air to circulate, and the sweat-wicking Omni-Freeze lining keeps feet cool and dry. Plus, the Omni-Grip rubber outsole delivers outstanding traction on slick surfaces.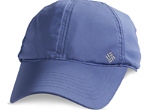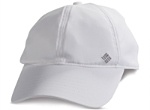 Coolhead™ Cap
With Omni-Freeze ZERO technology, this hat starts cooling when moisture from any source – the sweat of your brow or the trickle from a creek – hits the fabric. Plus, Omni-Shade UPF 50+ protects your eyes and face from the sun.