Frontgate Resort Collection™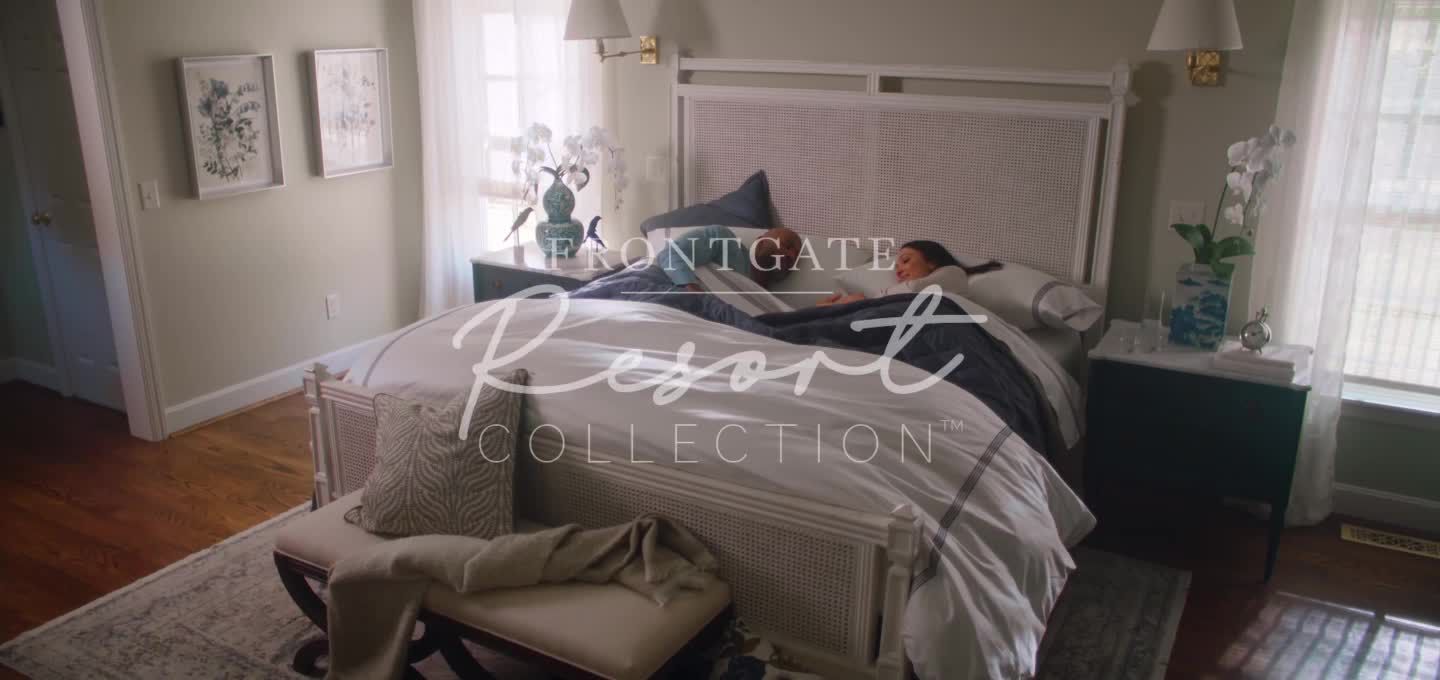 Frontgate Resort Collection™
Celebrating elements from your favorite 5-star resort, the Frontgate Resort Collection™
provides a new level of comfort for your bed, bath and outdoor living space.
"They are super soft, very absorbing, plush and come in so many beautiful
colors! I've tried many different brands and these are the best I've found."
"Exceptional style and quality bath shelves. Plenty of space for towels and bath essentials. Beautiful chrome or brushed nickel finish. Many compliments from guests."
"Five-star resort-style bedding. I have the duvet, sheets and pillow cases.
I literally can not live without them."
"The quality is high-end and they look really nice and elevate the space.
If you are considering these, don't hesitate!"
"The quality is unmatched by any other pool floats we've seen."
The incredibly soft and luxurious Frontgate Resort Collection towels, bed sheets and furniture in this collection offer an unforgettable experience in comfort with every use. Discover the perfect addition to your bath, bed or outdoor living area, and make your space stand out with Frontgate.
Inspired by the World's Finest Materials
Bring the most high-quality and magnificent materials from across the world into the comfort of your own home with Frontgate's Resort Collection. The bed, bath and outdoor furniture items found within this luxury-inspired collection provide a heightened level of comfort for both indoor and outdoor spaces of all sizes.
Elevate the Everyday with 5-Star Resort Comfort
Elevate your everyday comfort to new, extraordinarily lush heights with the Resort Collection from Frontgate. The collection values material, quality and artistry above all else, and every bed, bath, outdoor and poolside item has been hand-tested to ensure a high level of comfort that can instantly be felt the moment you touch it.
Pick the Best Resort Home Decor with Frontgate
Our large collection of resort home decor and furniture will transform your home into a comfortable and cozy version of a top-quality resort. Pick your favorite bedding essentials for your bed, or choose instead to liven up your bathroom with our collection of bathroom accessories. Design the resort-inspired home of your dreams with Frontgate!
{"bloomReachCategoryData":[{ "categoryId":"222175" ,"categoryDescription":"Frontgate Resort Collection™" }]}
Category:222175-Frontgate Resort Collection™
Category:222175-Frontgate Resort Collection™