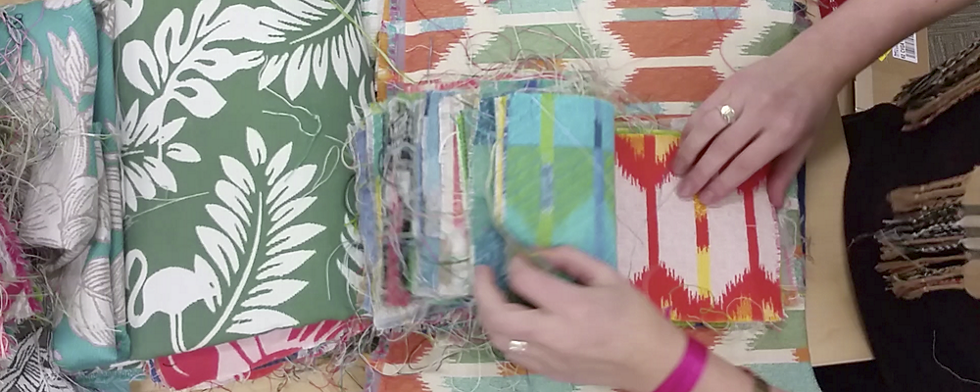 There's a reason why the offices and walls of Frontgate's outdoor design team are blanketed with piles of gorgeous swatches. With more than 250 proprietary outdoor fabrics, nearly all our patterns are the product of an exhaustive creative process. While you won't find them on another chair, pillow or even a dress, they likely began as another work of art, such as an antique wallpaper or pencil sketch found in a New York City warehouse or faraway market.
It all begins nearly two years before the patterns grace frontgate.com or catalog pages, as the design team travels to fabric mills, art shows and design libraries across the country, using fashion as a guide to forward-thinking color trends.
Once the art is selected, a single design might go through multiple rounds of revisions. Working closely with America's finest mills, the spacing, centering, color tones and other details are refined.
Next comes weeks of mixing and matching. While a pattern is sometimes selected with a specific piece of outdoor furniture in mind, it typically takes careful consideration to find the combination that effortlessly communicates each furniture collection's style. Each fabric design is approved for production and created using solution-dyed acrylic fibers, which retain the vibrancy and crispness of the pattern.
After upholstery is chosen for each collection, it's on to final customizations: designing trims such as cording and fringe and working with artists to create handpainted accent pillows.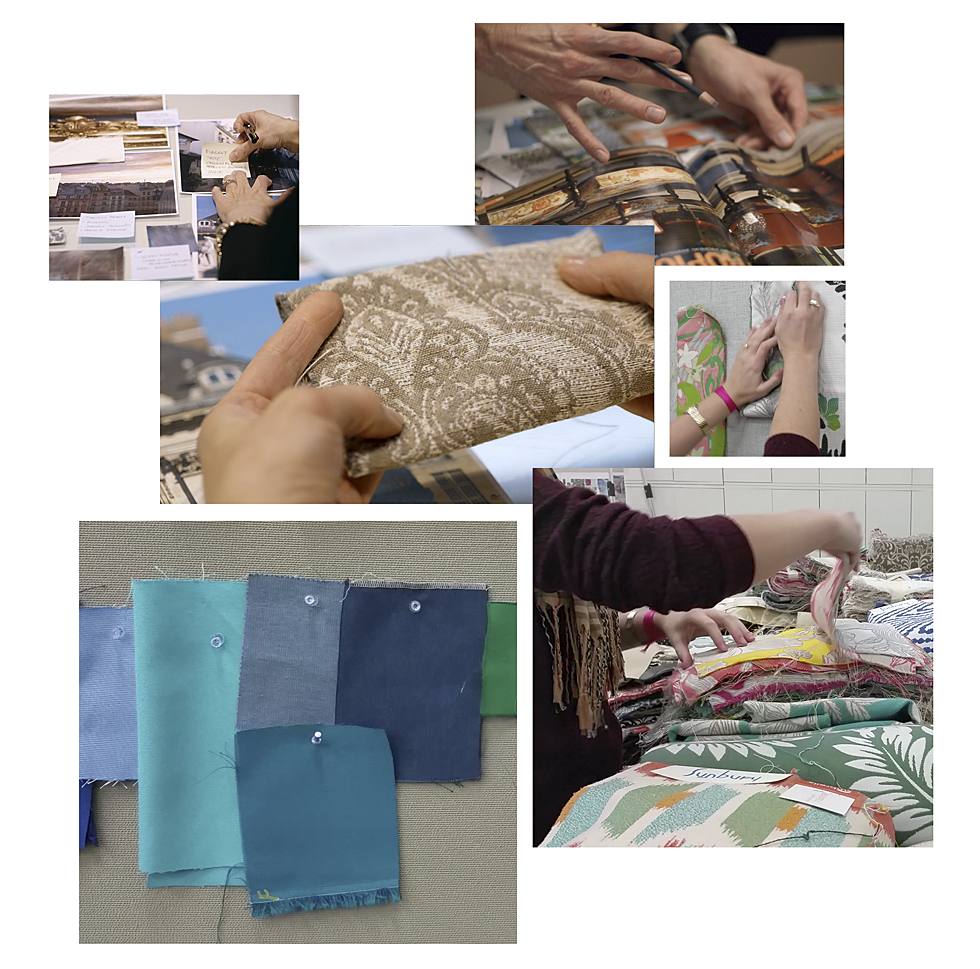 Only a handful of outdoor patterns are repeated each year, so by the time you're shopping frontgate.com or this season's catalog, we're out scouting for what's to come. Curious? Browse our curated collection of 2015 outdoor fabric for cushions, pillows, umbrellas and drapery.