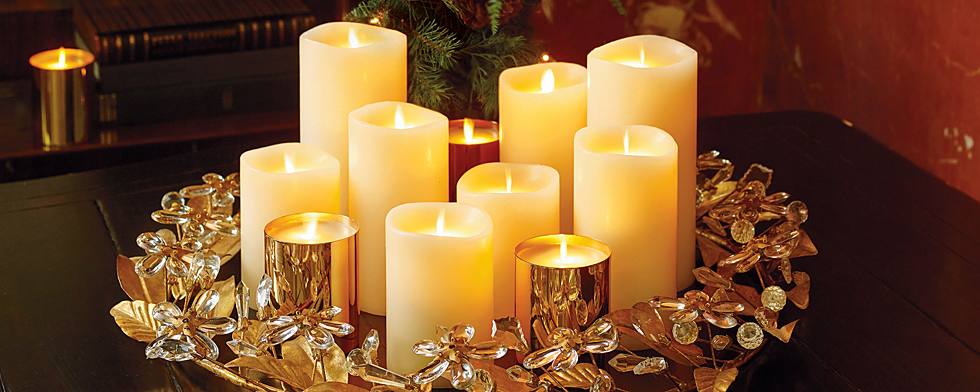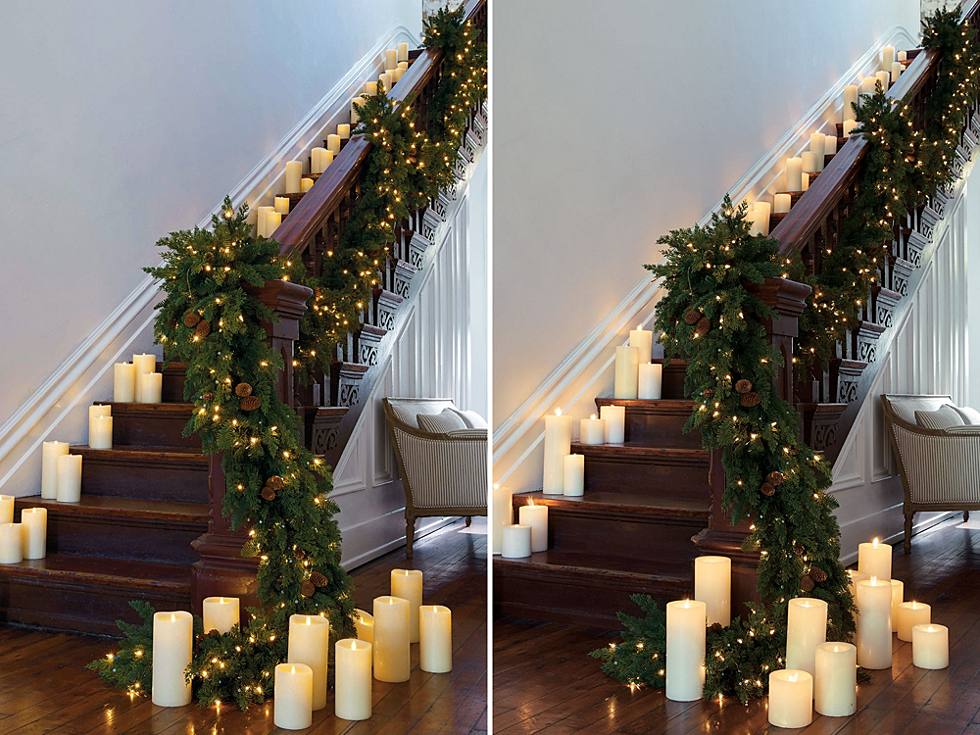 Are you ready to put your Christmas IQ to the ultimate test? We want to know if you can tell the difference between our world's finest flameless Dream Candles and traditional candles. Take a minute to look very closely. Still can't tell? Yep, neither can we! But, if you guessed the staircase on the left is decorated with Dream Candles, then you're correct!
When it comes to creating a warm holiday glow, nothing does the job better than our Dream Candles. Not only to do they eliminate the hazards associated with an open flame, they are battery operated and can be synched via remote control so that an entire staircase filled with Dream Candles can be turned on and off with the simple touch of the button or make use of the handy five-hour timer.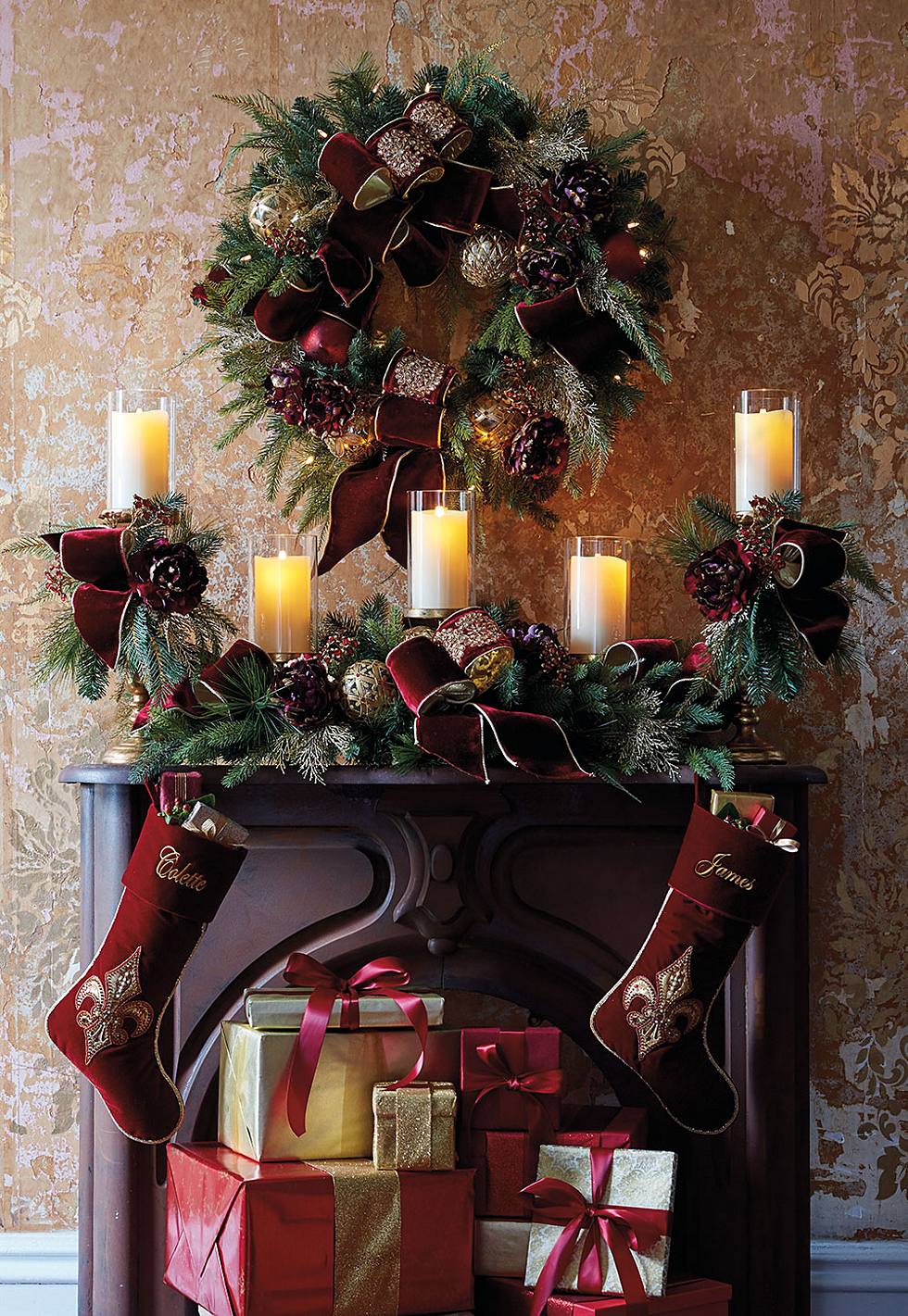 Originally developed by Disney Imagineers to create flameless light elements in their world-renowned theme park rides, Dream Candles feature a high-tech LED flame-replicating mechanism that uses electromagnetics to create the signature dance of candlelight. A wax exterior with a ripple edge allows for 360-degree views, making the candles more lifelike and rendering them virtually indistinguishable from traditional candles.
Use them on the mantel, at the dinner table, in the fireplace, on the stairs – the sky is the limit when it comes the creative ways to incorporate these glowing beauties into your holiday décor.