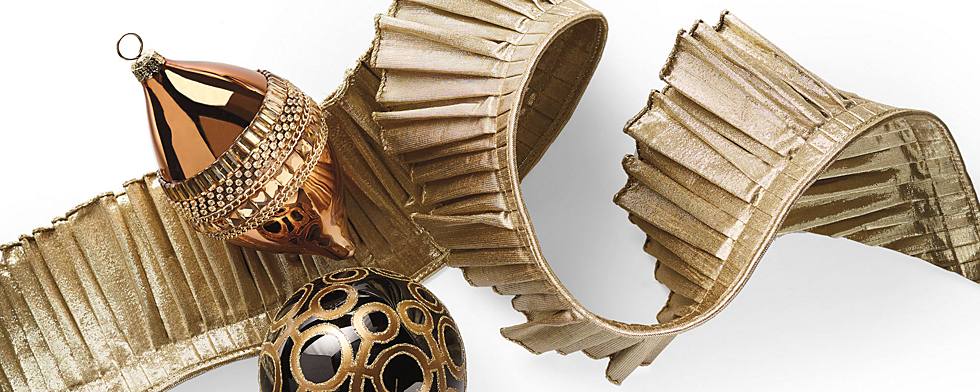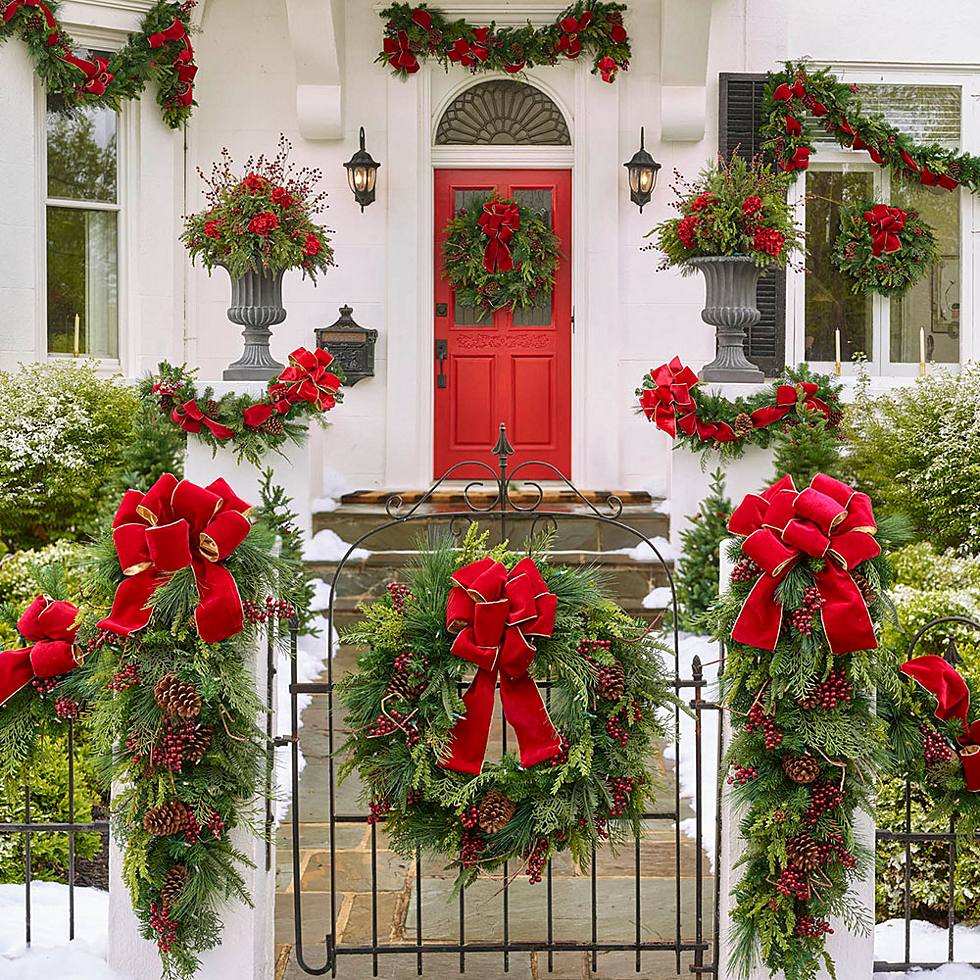 It tops your most thoughtful gifts and brings an extra dose of merry to wreaths, garlands and countless other items and surfaces. The options for decorating with it are practically limitless. In fact, ribbon just might be our favorite unsung hero of the holiday season. That's why we're taking you beyond the bow with expert advice from acclaimed ribbon designer Donna Stevens and our resident Frontgate holiday stylist Julie Kleski so you can dig in to all the ways to decorate with this holiday mainstay.
With a love of fabrics and embroidery handed down from her grandmother, Donna Stevens has 25 years of ribbon know-how and isn't afraid to use it. She loves the classic look of a giant red velvet bow embellished with jewels hanging on an evergreen wreath. But when it comes to the unexpected, Donna's favorite thing to drape with ribbon is the chandelier. "It adds charm to a room," she says.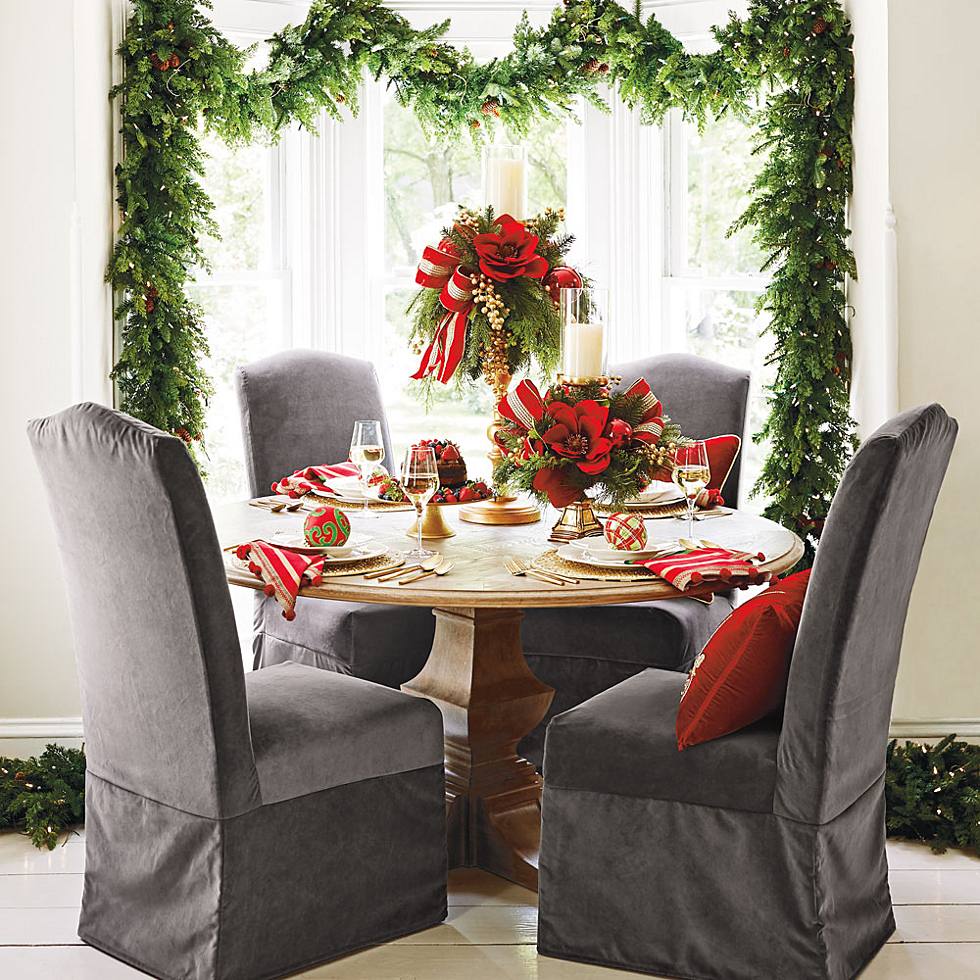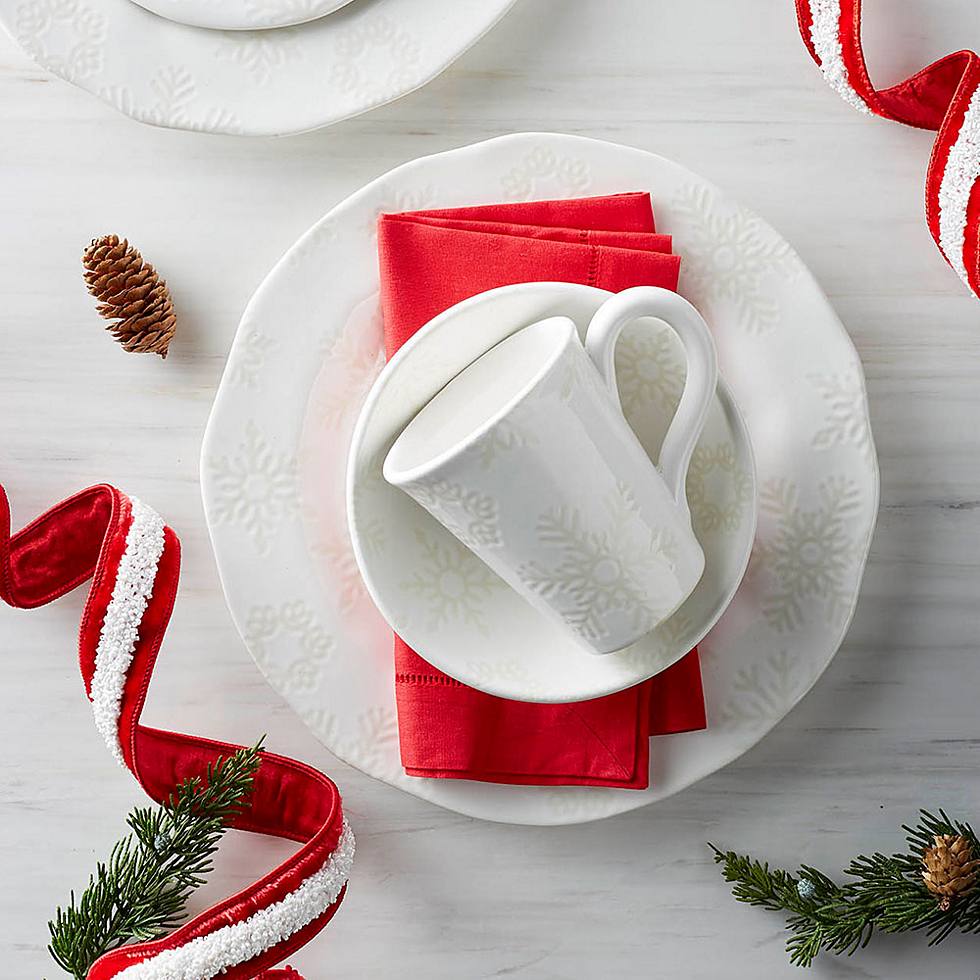 ---
We can usually find Julie in our photo studio, bringing new products to life or loading up a Christmas tree with glittering ornaments. Julie loves to dress up the dinner table in holiday style, combining ribbons, bows, and other decorations to create a festive (and over-the-top) presentation. When going for a more subtle touch, Julie finishes off bouquets of fresh flowers with gorgeous strands of ribbon tied around the vase or stems. The leftover scraps get worked and woven into the branches of her Christmas tree or tied onto the tips for an extra jolly look.
---
Donna reserves her most special bows for wrapping gifts for her grandson, Connor. Nothing gets her in the holiday spirit more than wrapping presents, listening to "Santa Baby," and anticipating the Louisiana gumbo she'll enjoy on Christmas Eve with her family. Her pro tip: Pick ribbons that reflect your personal style and run with it. Don't be afraid to get creative and embrace the unconventional.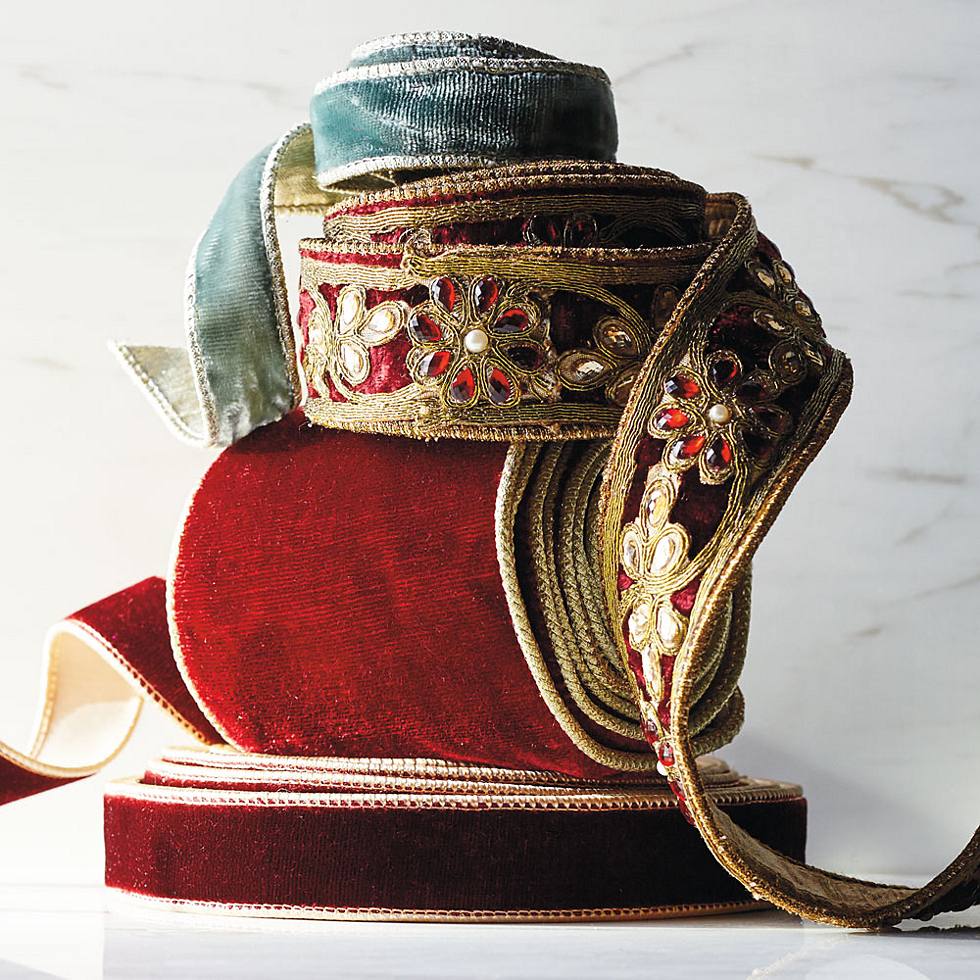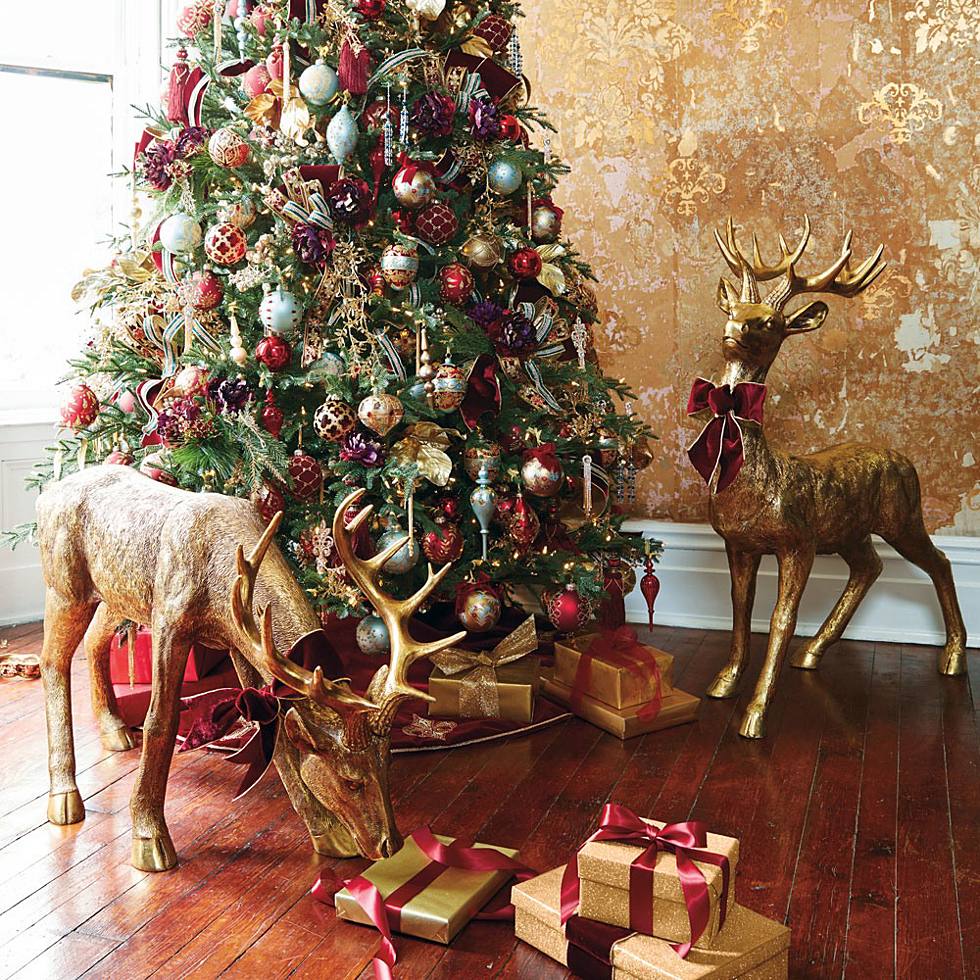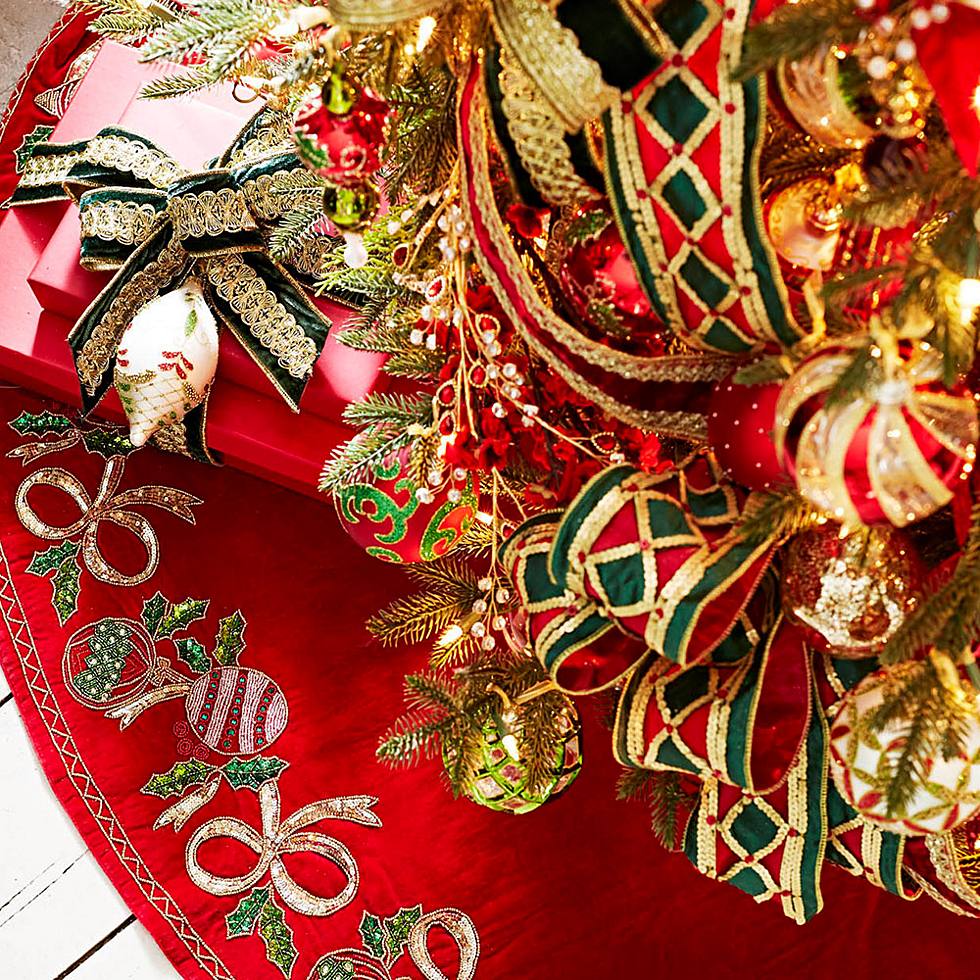 ---
Once it's time to get to gifting, Julie loves to get creative with her wrapping. She tries to use a different kind of bow on each package. She also recommends including an ornament or other keepsake in your bows, making the wrapping just as special as the gift inside (you can watch her handy how-to, featuring three different types of bows, here).
No matter how you incorporate ribbon into your holidays this year, the festive addition is sure to make the season a bit brighter. How did you bring ribbon into your holiday decor this season? Show us by following us on Instagram @frontgate and using #LiveFrontgate with your photos.