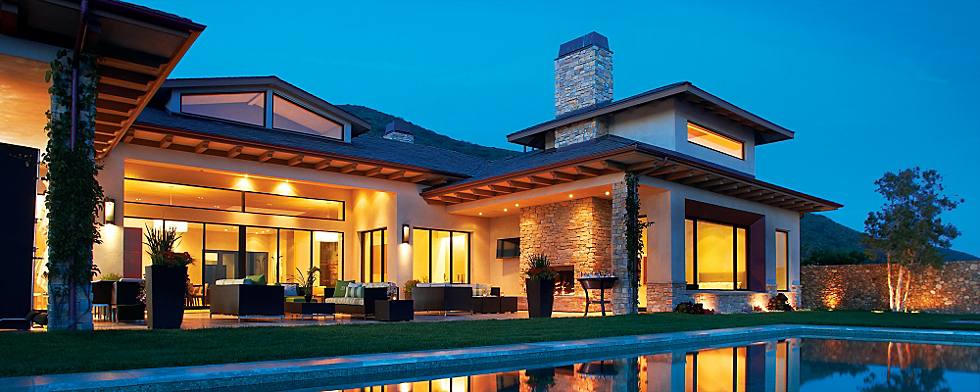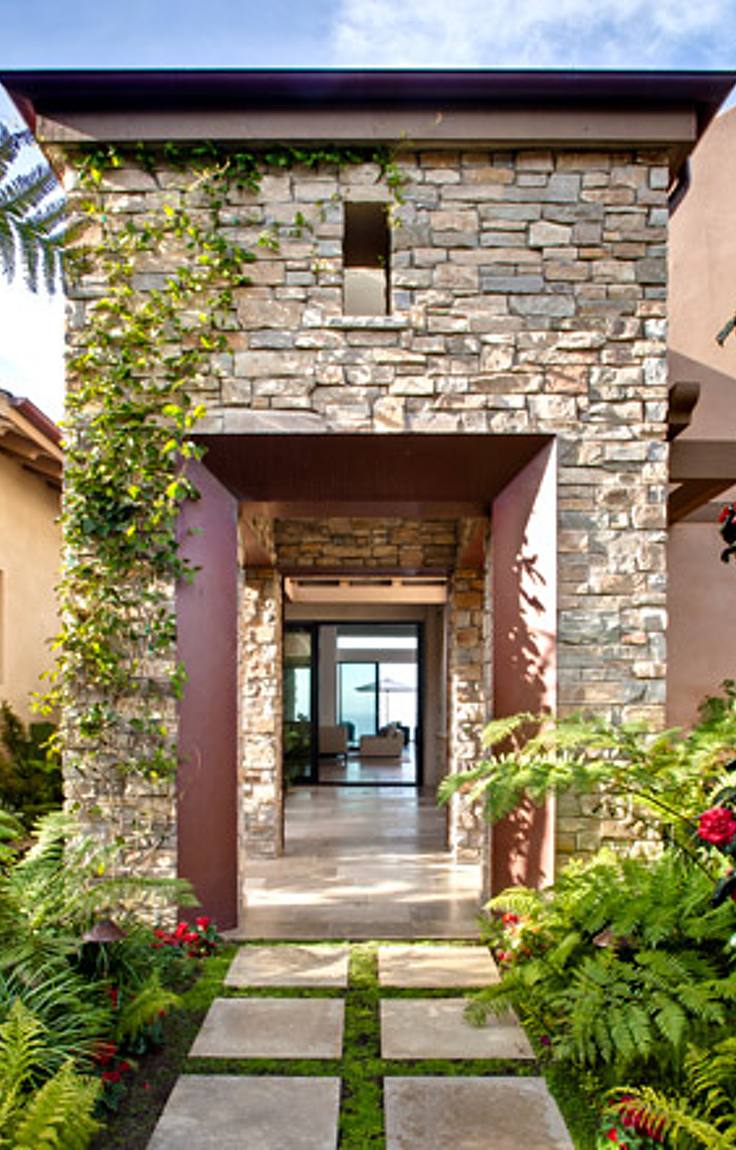 Malibu, California
Ocean Home joins forces with high-end home furnishings giant Frontgate and exclusive residential community MariSol Malibu to create the ultimate picture of luxury oceanfront living.
Ocean Home joined forces with Frontgate in the search for an over-the-top oceanfront home that would serve as a backdrop against which to showcase products in Frontgate's special June catalog. Of all the magnificent coastal abodes that Ocean Home features and is readily exposed to, it was our charge to find one that stood out among them and that kept with the level of grace and style we are accustomed to presenting. Not to mention, it had to be voluminous enough inside and out to accommodate Frontgate's new collection of sensational home goods.
During our far-reaching search, we were introduced to an exclusive new development in Malibu comprising a mere 17 oceanfront estates. Conceived six years ago by Richard Morris and Ronald Coleman, both seasoned real estate veterans, MariSol Malibu is a new one-of-a-kind luxury community perched atop the Pacific Coast Highway, with jaw-dropping views from every direction. Each of MariSol's plots boasts generous acreage with sufficient room to accommodate the four- and fivebedroom estates that are built to order. The impeccable interiors of the showcase estate we photographed had an intimate quality yet were expansive enough to confidently host a party of 400 to 500 guests. It's no wonder Frontgate chose MariSol from our list of qualified entrants for this annual photo shoot.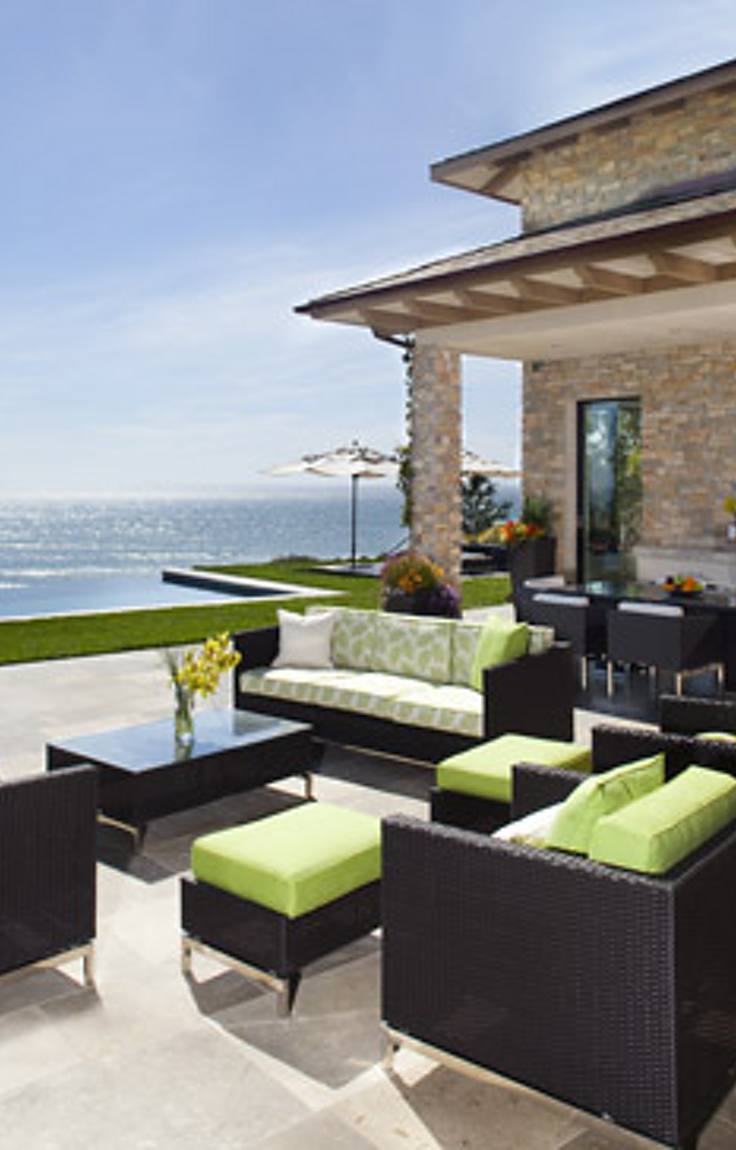 MariSol Malibu
In the late 1800s, long before Malibu became the celebrity mecca it is chiefly known as today, Frederick Rindge settled in a remote stretch of bluffs and beach called Rancho Malibu, a Spanish land grant stretching an expansive 25 miles from Santa Monica to the San Buenaventura River. On this picturesque land, Rindge fulfilled his dream and raised his family before his untimely death at the age of 48. By the 1930s, Malibu fever took hold and the precious land was divided into 30-foot lots and sold to stars of Hollywood's fledgling movie industry seeking their own piece of heaven. Today in Malibu, with limited land availability and soaring real estate costs, there remains a pristine 80-acre plot of Rindge's earthly paradise. Here, on a private blufftop of immaculately restored native coastal lands fronting the Pacific, Rindge's dream and legacy has been lovingly restored. The stewards of Rindge's legacy and the visionaries responsible for MariSol are Richard Morris and Ronald Coleman,both California natives and veterans of the luxury real estate industry. Knowing that MariSol represented a coda in their collective illustrious careers, they both endeavored from the start to cut no corners, to be ecologically responsible, and, most importantly, to do whatever it took to preserve Rindge's vision. To help ensure this, Morris and Coleman harvested seeds from the site's prominent native species and carefully nurtured them into more than 20,000 plants, thus revegetating the site into a kaleidoscope of color, texture, and fragrance. Native trees from nearby coastal locations were carefully relocated to MariSol's bluff, and now the community thrives with more than 2,000 coastal-friendly native trees, effectively recreating the landscape as it existed when Rindge resided here. Carefully spaced throughout MariSol's 80 acres is a limited collection of 17 private estate sites; 13 one-acre blufftop lots; three two-plus-acre flat and grand estate sites elevated above the beachfront land; and a stunning 57-acre hillside retreat dramatically overlooking all of MariSol and 10 miles of rugged coastline. Each site has been carefully planned to accommodate spacious single-story estates where the expansive ocean frontage affords the same breathtaking oceanview corridors as a double-story home. Perhaps of most importance to the new homeowner is that unlike any other property in Malibu, homebuilding in MariSol is free of coastal development permits and city restrictions. This dramatically minimizes any potential interference and significantly streamlines the development of individual homesites.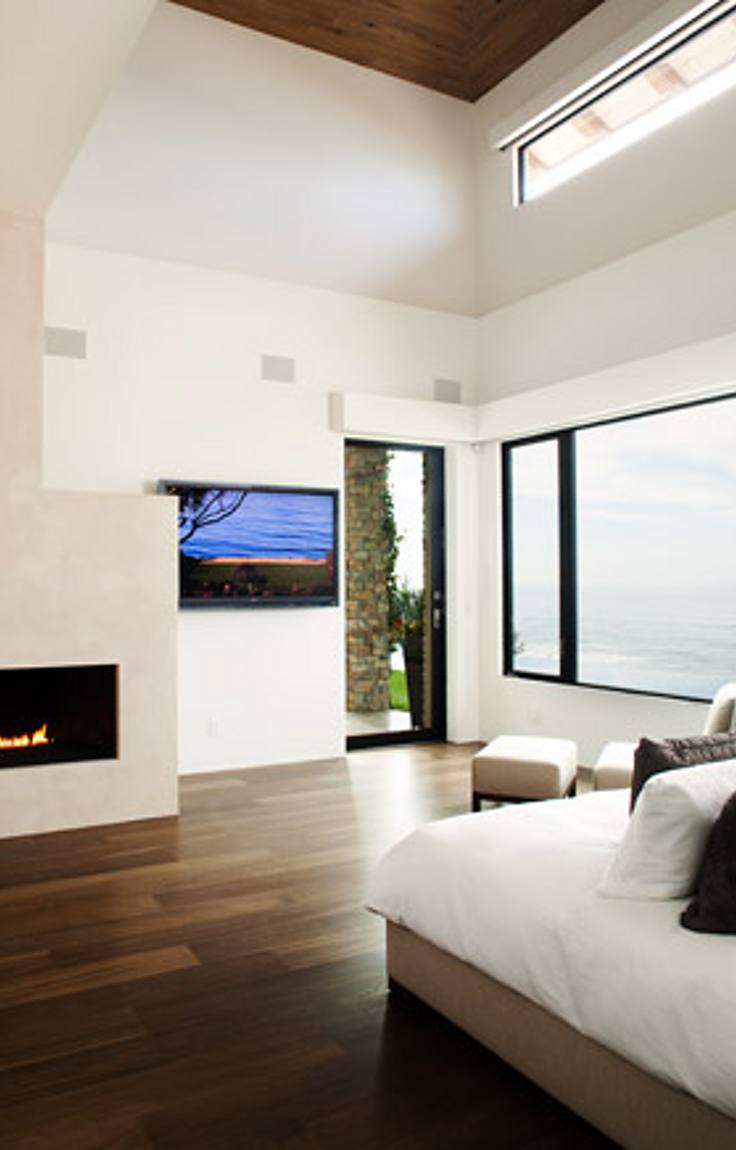 The Showcase Estate
In order to properly display the true potential of MariSol and its vaunted location, Morris and Coleman knew they had to enlist the services of an architectural visionary to design the Showcase Estate. They commissioned celebrated West Coast designer Barry Berkus, A.I.A, recognized for decades as one of the country's most influential and innovative residential architects and the design force behind communities like Bighorn in Palm Desert and Silverleaf in Scottsdale, to name a few. Incorporating Berkus's dramatic and contemporary design aesthetic, as well as his penchant for sustainable design principles and materials, the estate presents an exceptionally healthy and eco-friendly living environment. With nearly 10,000 square feet of single-story indoor-outdoor living space, the home features a 60-foot-wide greatroom with 14-foot-high ceilings, a fully equipped wet bar, twin master bedrooms with towering oak ceilings, two spacious additional bedrooms with mountain views, and a stateof- the-art theater. An open chef's kitchen makes entertaining a breeze in the breakfast room and the refrigerated wine cellar. Outside, beautifully landscaped grounds feature an infinity-edge lap pool, three patios, a state-of-the-art barbeque and outdoor dining pavilion, an ironwood deck on a 4,000-square-foot blufftop beach, a water wall of rock quarried from the site set in a magical fern-and-oak garden, and a driveway of cobblestone hand-hewn from native rock. The estate is centrally controlled by a Crestron smart system, and 10 strategically placed video cameras provide optimum security. Window coverings throughout the home are electronically controlled Lutron blackout and sunshades. In every exceptional detail, from its rare Brazilian slate roof tiles, exquisite French limestone floors, its riftsawn oak ceilings and floors to the impeccably designed landscaping, the MariSol Estate is an entertainer's delight.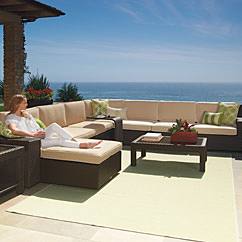 The Frontgate Connection
Every June, in spectacular fashion, Frontgate unveils its summer collection. Company insiders meticulously research a number of previously vetted homes across the country for possible sites for every photo shoot. It was almost a year ago that Ocean Home and Frontgate joined forces in an effort to find the perfect coastal abode to showcase those wares. Creative Director Ted Hutcheson and his crew spent five days painstakingly adorning the Showcase Estate with accessories that seamlessly blended in with the home's aesthetic qualities. A massive, understated firepit from Frontgate acted not only as a focal point but also as an elegant conversation piece just like the home itself. For more on MariSol Malibu, visit www.marisolmalibu.com or call 310-589-8848.