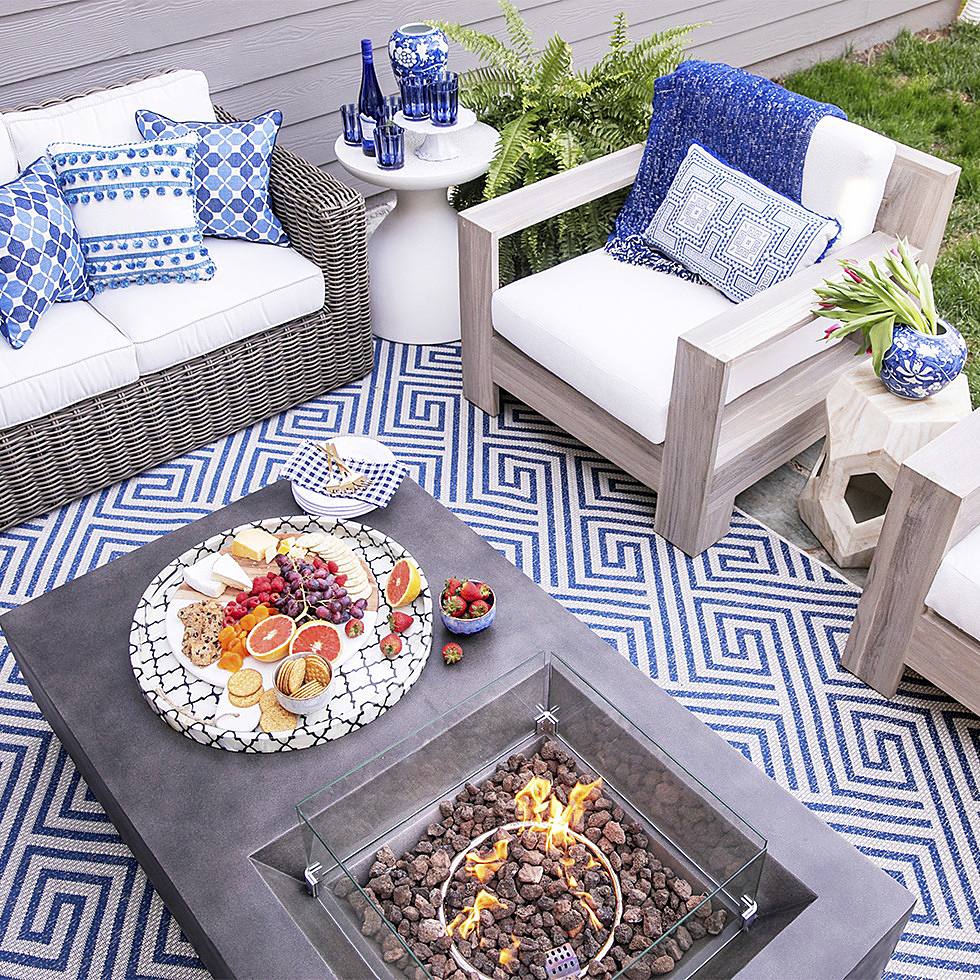 Small patio owners need look no further than this patterned patio oasis for inspiration. Lauren Lefevre of lifestyle blog Edit by Lauren proves that you don't need a lot of room to create a statement-making outdoor space. Her styling pulls out all the stops: roomy, comfortable seating, a fire table focus and our personal favorite: a seriously impressive display of pattern mixing.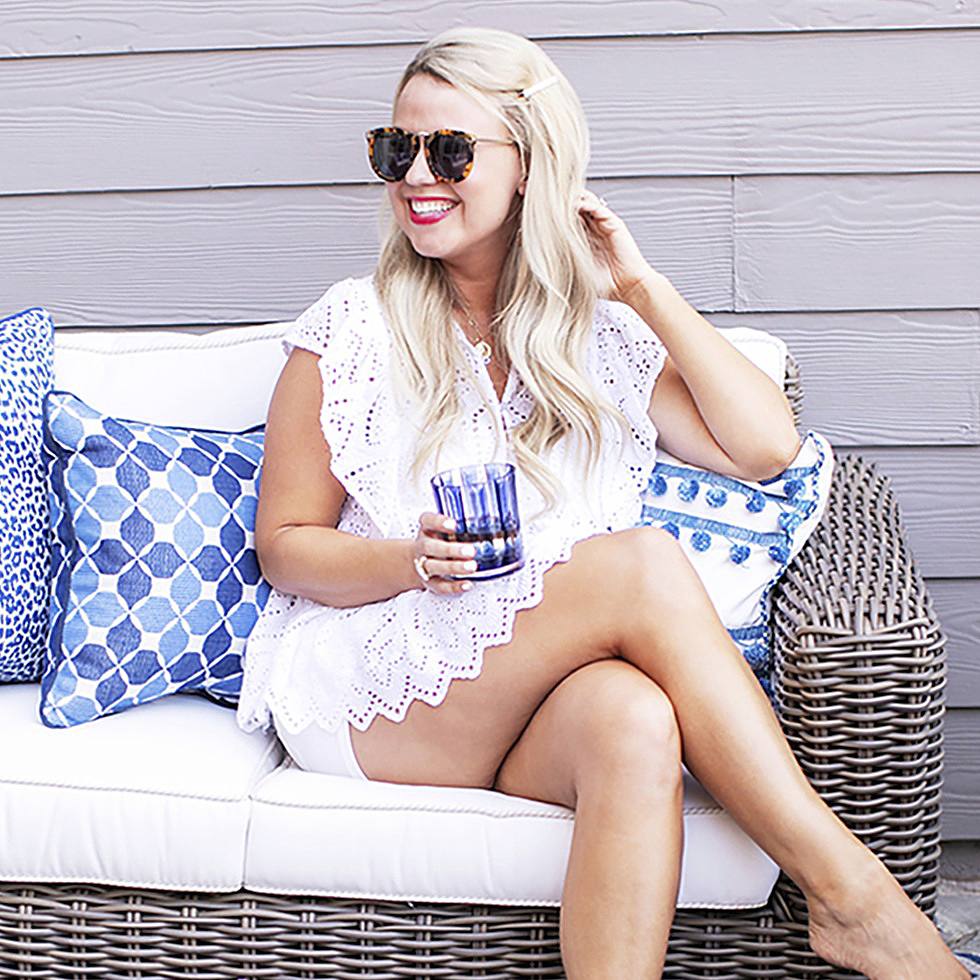 "Our goal was to maximize seating and comfort for guests," Lauren shares. "Adding a fire table was at the top of our priorities, since we love the ambiance a fire brings to an evening outdoors." While many might worry a fire table could overwhelm a smaller space, Lauren realized our Ellington Fire Table could pull double-duty as a place to rest drinks and food when entertaining. When decorating a small space, it's important to use pieces that can have multiple functions, like side tables that can also serve as extra seating.
Lauren also upends the small space myth that things should be kept muted or understated: "Mixing the textures of furniture, as well as lots of patterns, adds so much dimension and interest." Our eyes were especially taken by Lauren's mix of patterns. While some may find it difficult to mix more than a few, between the rug and pillows (and even more if you include serveware and napkins!), she deftly used over seven with her methodical method. "I started with a color scheme, which in this case was blue and white, and then first selected my favorite patterns/pillows. Then I added in others that kept in the same colorway but were unique in look. I always create a simple 'inspiration' board on my computer with pics of each pillow to help me visualize how they will all pair together, and it helps so much!"
The master of the mix doesn't end there though. Rather than filling the space with multiple pieces from one collection, Lauren paired St. Kitts teak chairs with the chunky wicker weave Vista sofa. "I took a small 'risk' to mix the two scales and textures, but it was well worth it. The comfort of all the pieces is impressive, too!"
Lauren's willingness to push the boundaries and experiment created an impressive and elevated space ready to entertain guests all summer and well into fall.