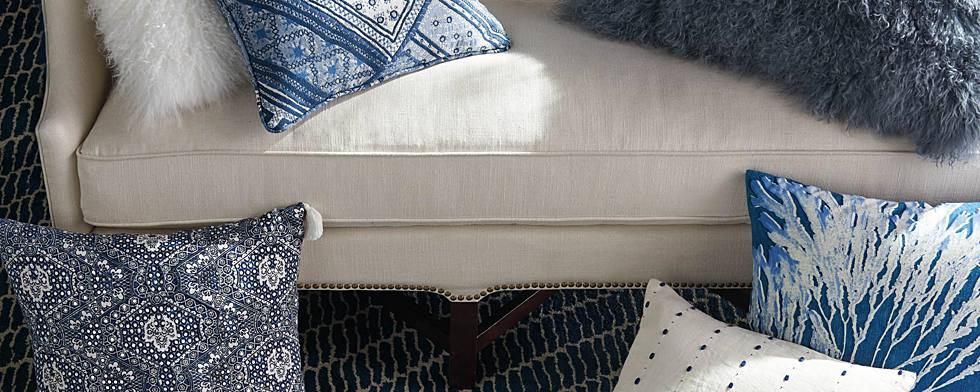 The Greeks called it "indikon." In ancient Sanskrit, it's called "nili." In Japan, it's referred to as "ai" which, coincidentally, is also a word for love. And if there's one thing we're loving this season, it's indigo. Spanning countries and continents for centuries, indigo has been used as a pigment for coloring textiles, paints, cosmetics and more the richest of blues.
---
LIVING EASY
Like its pal navy, this bold hue can often masquerade as a neutral, which makes it easy to incorporate into practically every room in the house. Ground your living room space with an indigo accent wall or bright area rug. Then, add an antique element like framed batik textiles that use indigo as the key element in the ancient practice of decorating cloth using wax and dye. Or, embrace the new with batik-inspired pillows.
---
GO BOLD
When it comes to decorating with this of-the-moment color, don't be afraid to go all out. Blue and white accent pieces such as ceramic vases scattered on the dining table and mantel add visual impact to a monochromic space that splashes indigo everywhere from the floor to the art on the walls.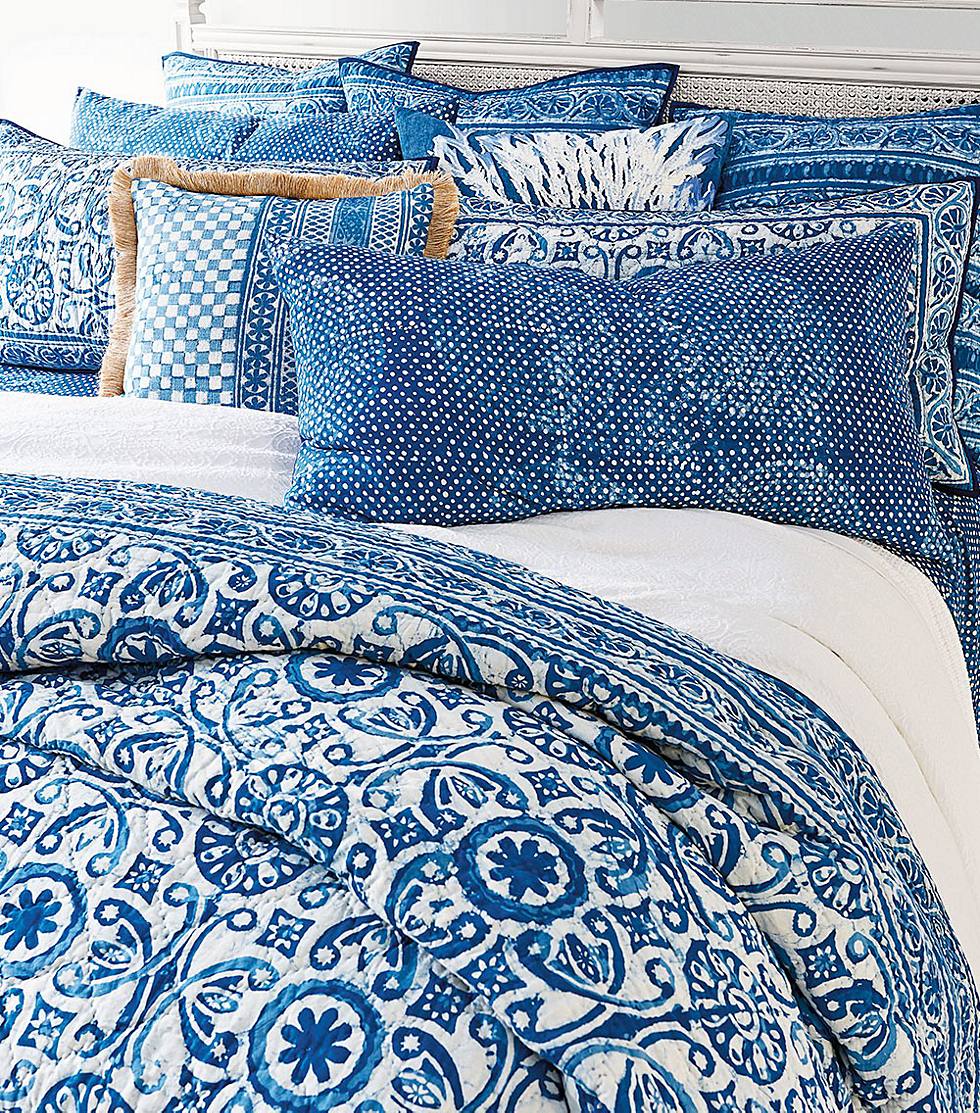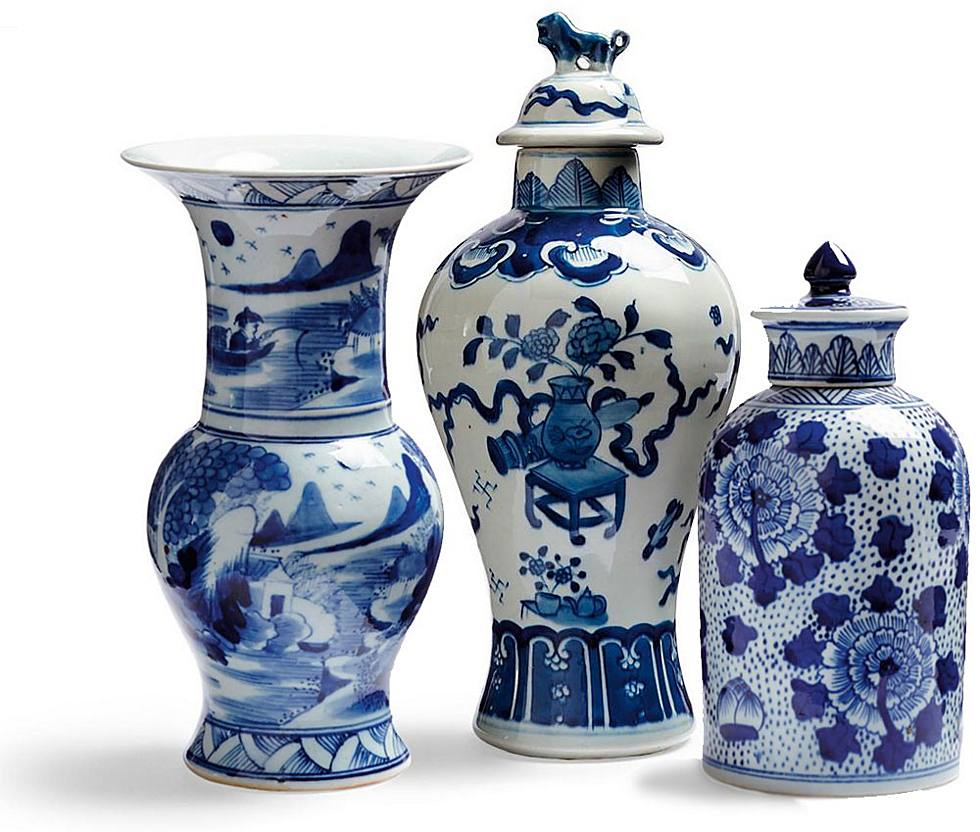 ---
Cozy Up
Blue is a color often associated with tranquility and calmness, which makes it the perfect tone for bringing into the bedroom. You can mix textiles that use the Japanese resist technique of shibori dyeing with other global patterns, or stick to contemporary designs and solids. No matter which route you choose, you'll create a rich environment that encourages rest and rejuvenation.
And one thing's for sure: Whether used as an unexpected accent or as part of a signature color palette that spans your whole home, this prehistoric pigment won't go out of style any time soon.
CLOSER LOOK
The time-honored techniques of batik and shibori are methods of indigo dyeing that have recently seen a resurgence in popularity, especially when it comes to home decor. While batik's resist-dye technique is used across the globe, the Indonesian island of Java is known to have perfected it. Artisans use hot wax to create intricate designs on cloth and then dye the fabric. Once dry, the wax is removed, and a beautiful pattern is revealed.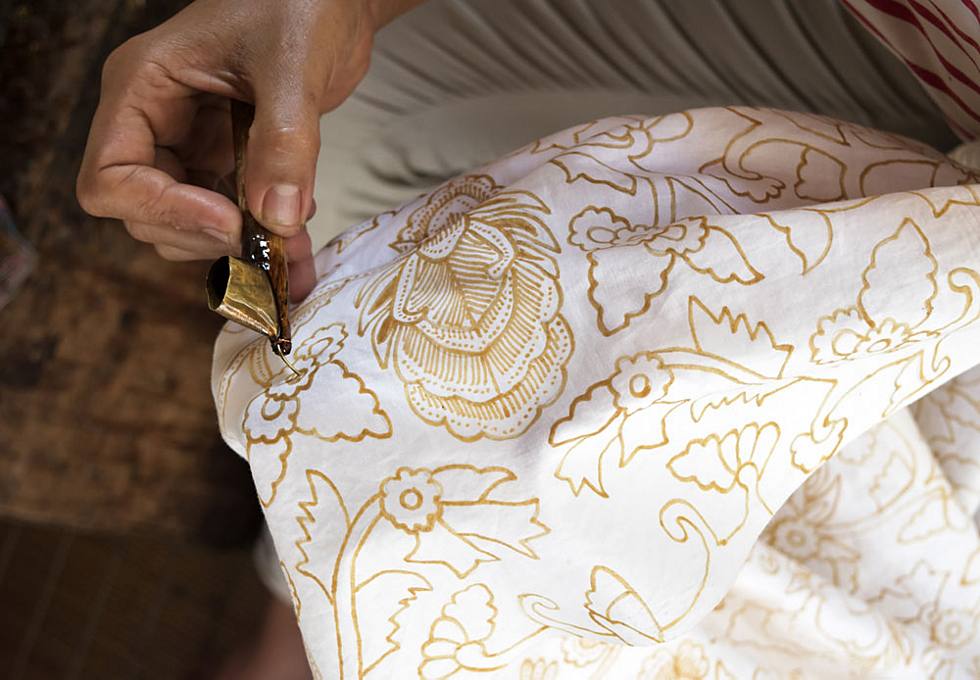 In Japan, one of the oldest indigo dyeing techniques is called shibori. Similar to the modern process of tie-dyeing, textiles are tied, folded, twisted and clamped before being submerged in indigo dye. Different methods of twisting and tying are used to leave a variety of designs on the cloth after it is dried and unraveled.
How do you incorporate indigo into your home decor? Show us by following us on Instagram @frontgate and tagging your photos #frontgate.