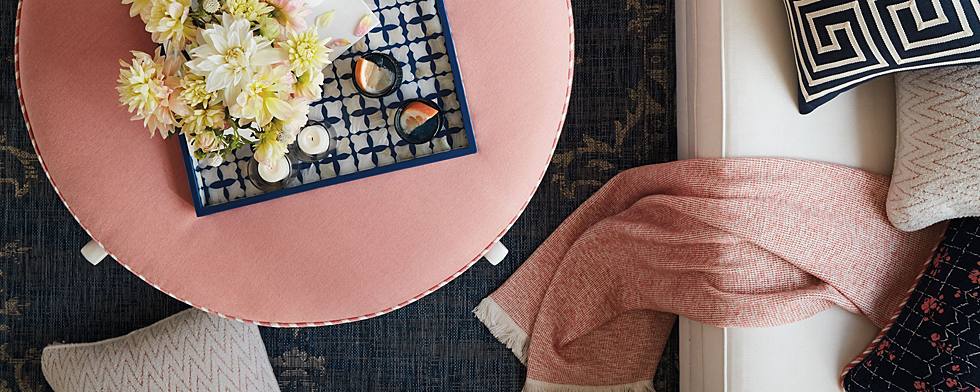 This season we're all about shades of pink and navy. A little feminine and a little masculine, the duo is a fresh but classic combination that can perk up any outdoor space. While pink has been riding high the past year after being named the Pantone Color of the Year 2016 (exact shade: Rose Quartz), navy never goes out of style. So if you integrate these two into your space, you can rest assured you'll be on trend long after this outdoor season.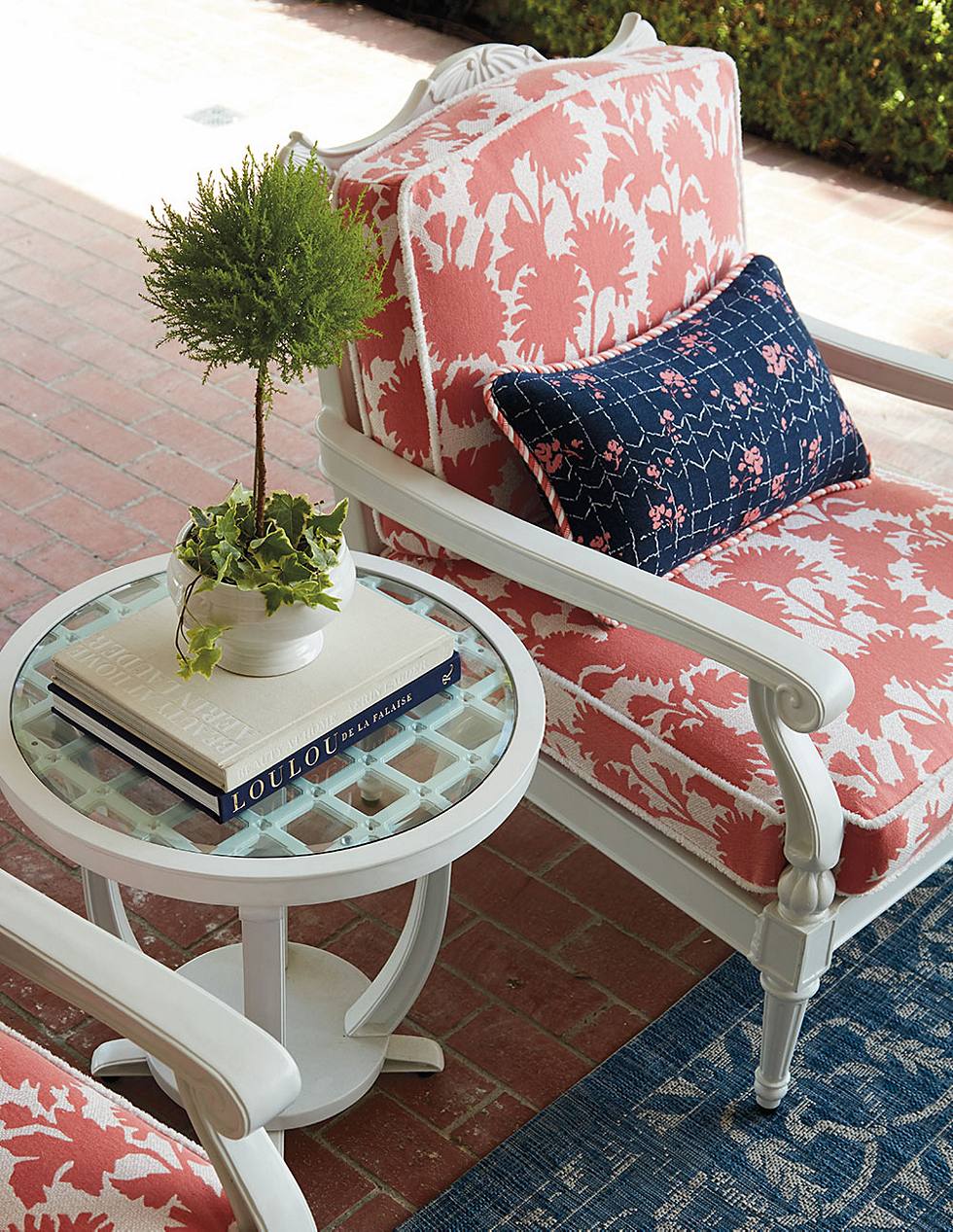 If you're warming to the color combination, but going all out makes you nervous, bringing a touch or two of pink and navy here and there can still make a big difference. To guarantee you make an effect, choose a patterned accent that incorporates both colors and pair it with another item in one of the two colors. Creating concentrated moments of the color combination allows them to work together and create a real impact.
They say more is more — which is why we wholeheartedly endorse jumping right in and painting the town (err, room) pink and navy. Whether you choose one color as the base and use accents of the other, or go for a 50/50 balance, fully embracing the duo's romantic contrast will liven up your outdoor space in unexpected ways.