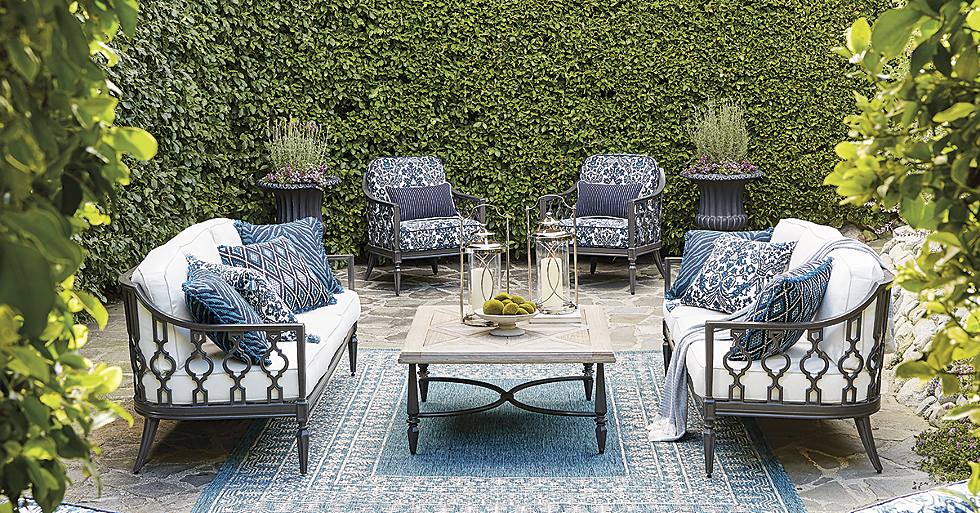 With the outdoor season upon us, now is the time to get your outdoor living room in order. Soon, you'll be migrating your normal indoor activities out into the fresh air: Think entertaining, dining, reading, relaxing, napping. And since you'll be clocking lots of hours in your outdoor living room, it's only right you make it just as comfortable as your indoor living room. So let's get down to it: here's how to create your outdoor living room, in all its comfy glory.
CREATE A CLEAR FOOTPRINT
Whether you're working with a wide-open space or a small, contained yard, it's important to replicate the feeling of an indoor space by clearly outlining your 'room'. This will make it easier to arrange your furniture and keep an intimate feel for gatherings. An outdoor rug is the quickest way to define your space.
CHOOSE YOUR OUTDOOR FURNITURE
Make a list of features you're looking for and then check out our outdoor furniture collections to see which one is right for you. Choose from over 50 collections; the odds are good you'll find exactly what you're after. (Pro-tip: You'll also want to look into outdoor covers to protect your investment.)
MAKE IT COZY
Mimic the coziness of the indoors with outdoor pillows and blankets. You might also use this layer of texture to add pops of color. If you're looking for longevity, you'll love our selection of pillows and blankets made from Sunbrella® fabrics. They're fade- and weather-resistant, so they'll hold up over time.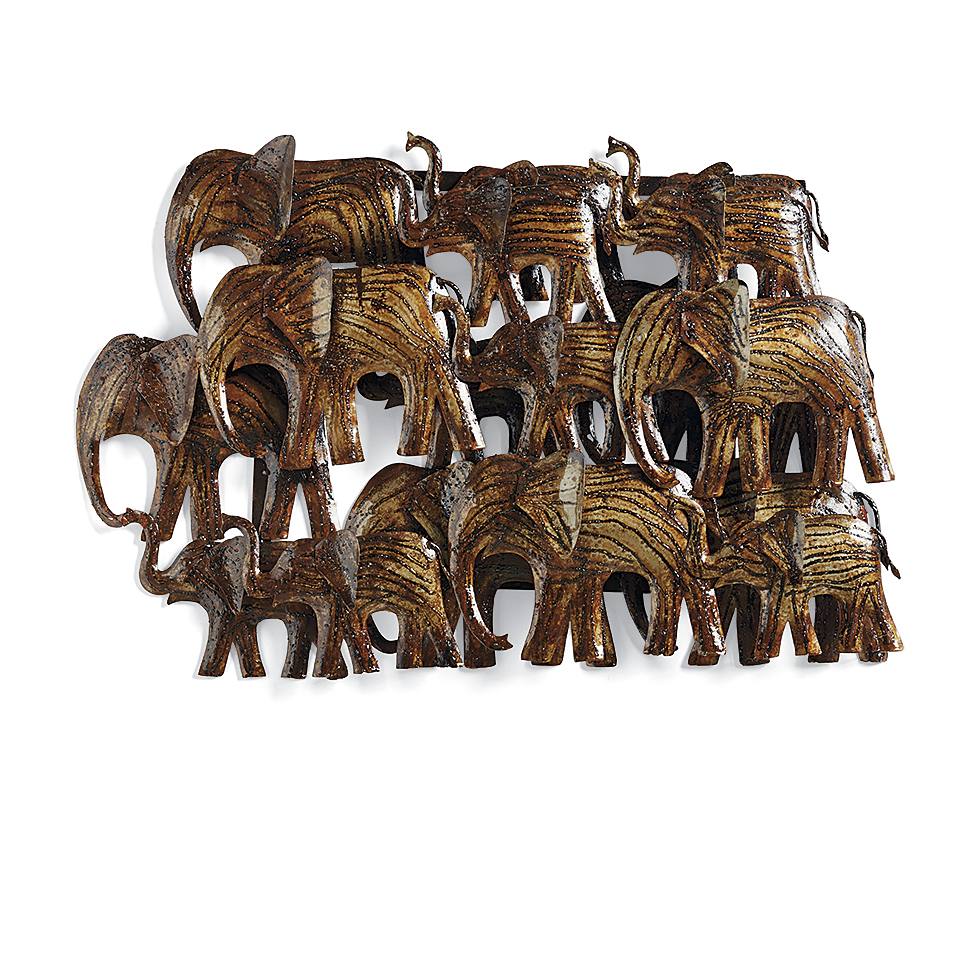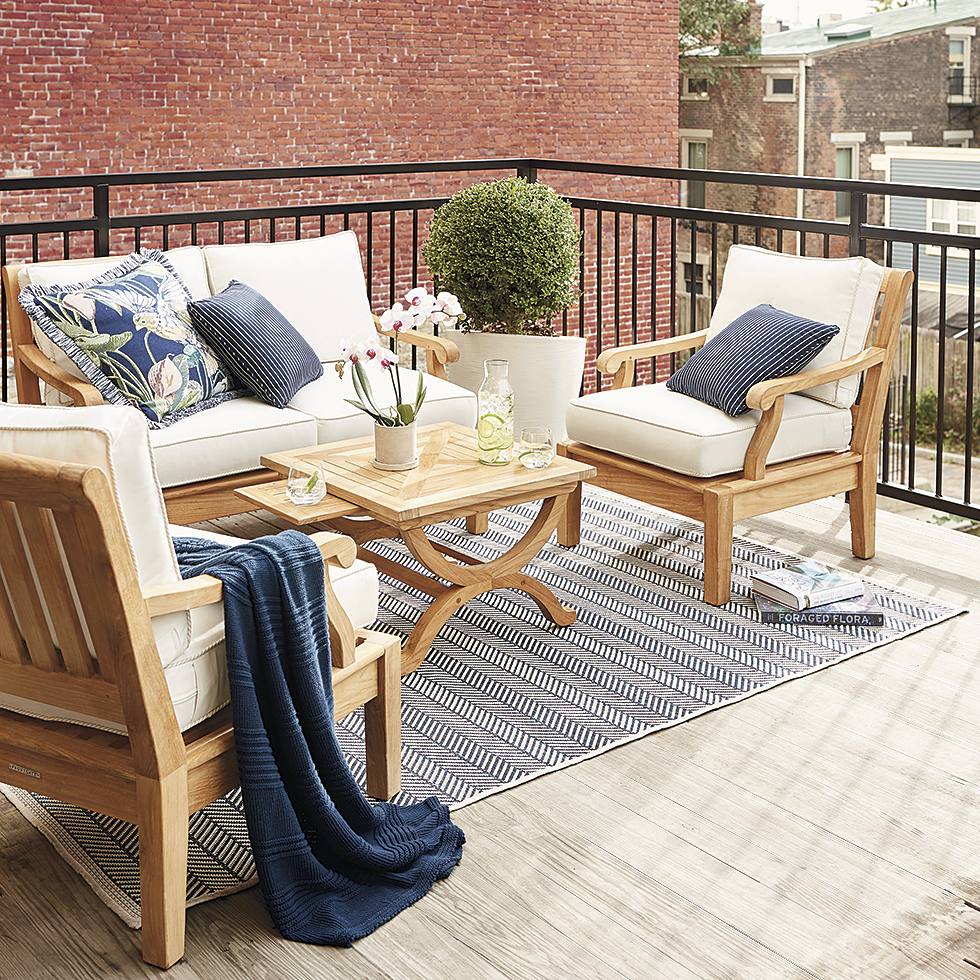 LIGHT IT UP
Now you're ready for the finishing touches, like outdoor lighting, tables and decorative accessories. For a low-key and intimate vibe, add string lights and torches. If you entertain often, take it up a notch with lanterns and a fire table. Bonus: The kids (and more than a few adults) will love the endless opportunities for s'mores. Place accent tables in key spots, and choose outdoor artwork that complements your space.
KICK BACK AND RELAX
That's it! Now all that's left to do is grab a cocktail and enjoy your outdoor living room, relishing in the fact that this is one room you won't have to vacuum.