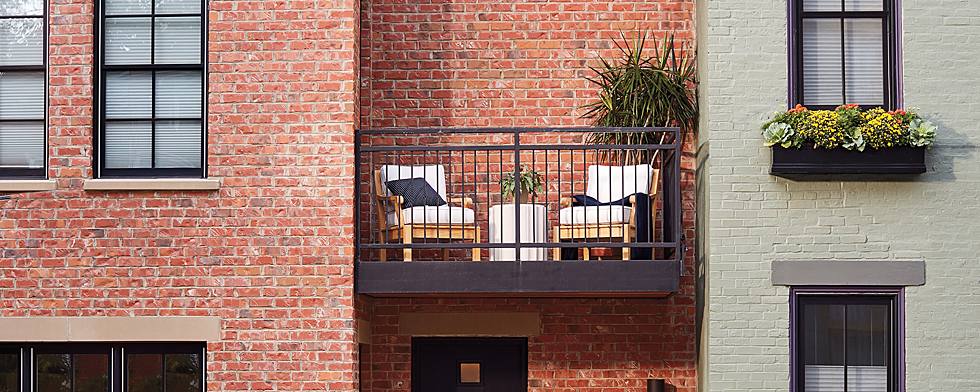 We're here to dispel the myth that an inviting and comfortable open air retreat requires ample square footage. All you need are thoughtfully designed pieces, careful curation and creative placement. Combine these with a few of our tricks of the trade, and you'll be enjoying the outdoor oasis you've been dreaming of in no time flat – no matter the footprint of your space.
1.
Tip the Scale
The most important factor when it comes to outfitting your outdoor space with furniture is scale. While you want to select pieces that are proportional to the space, you don't want to clutter it with too many smaller size items. When scale is out of sync, it can make your pint-sized patio feel even smaller than it is. Our solution? A curated line of small outdoor furnishings and accessories specially created with size in mind. Once you've selected your favorite style from the collection, be sure to measure before purchasing to make sure your new decor will fit right in.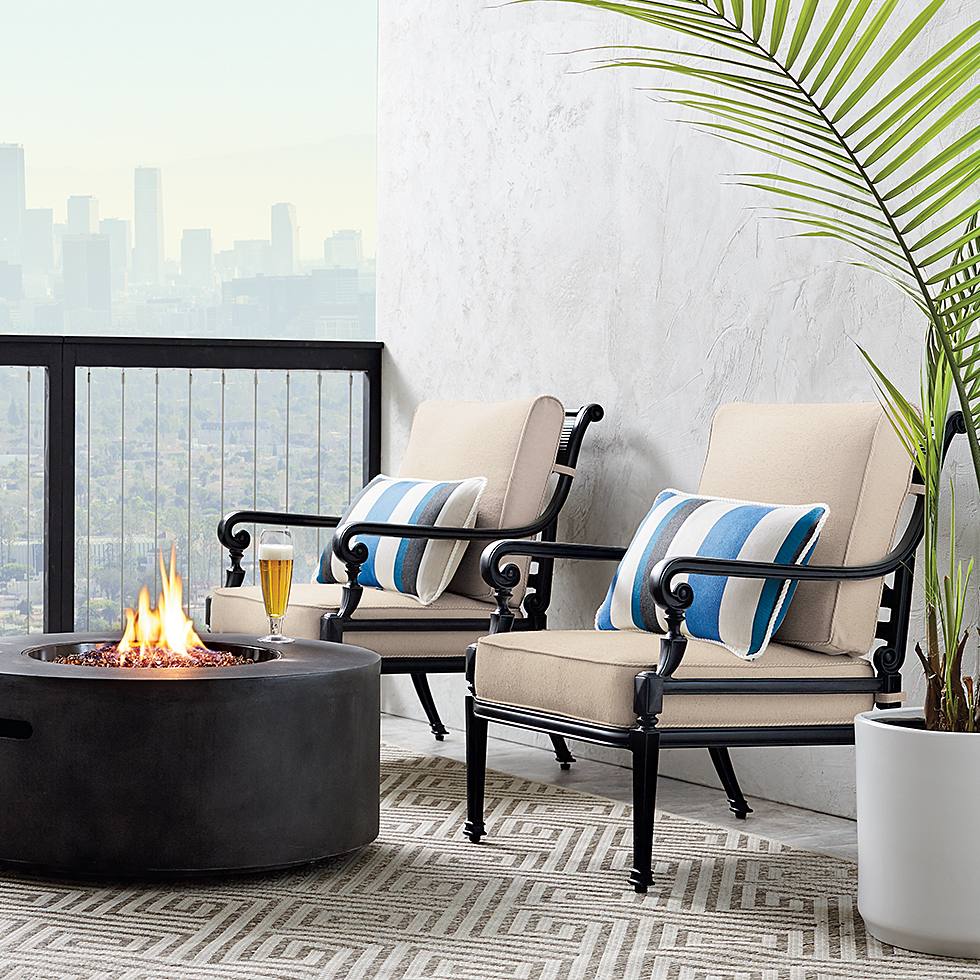 2.
Double Duty
When square footage is a hot commodity, we try to bring in pieces that can serve multiple functions depending on the occasion. That's why we love garden stools. Not only do they function as extra seating in a pinch, but they can also pair together for an instant coffee table to set food and drinks on when surface area is in short supply. When not used for entertaining, garden stools provide visual interest for your space and make great plant stands too!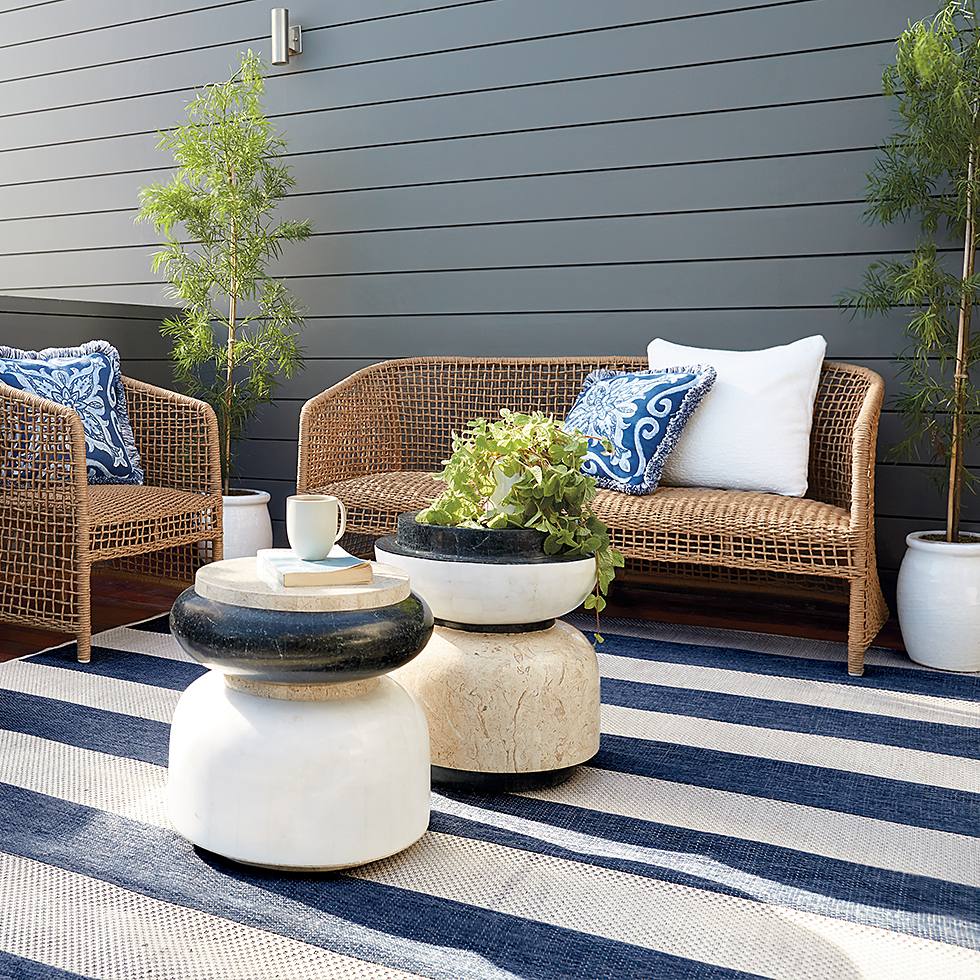 3.
Innovative Accents
If there's one thing our designers do best, it's think of every little detail for our exclusive pieces. Whether it's a hidden beverage tub, like in the Pierce Console Table, or an extra surface that pulls out, like our Sutton Coffee Table, pieces that save space through ingenious design are ideal when every inch counts. This balcony is 12′ x 12′ and we can't get over how cozy yet spacious it looks!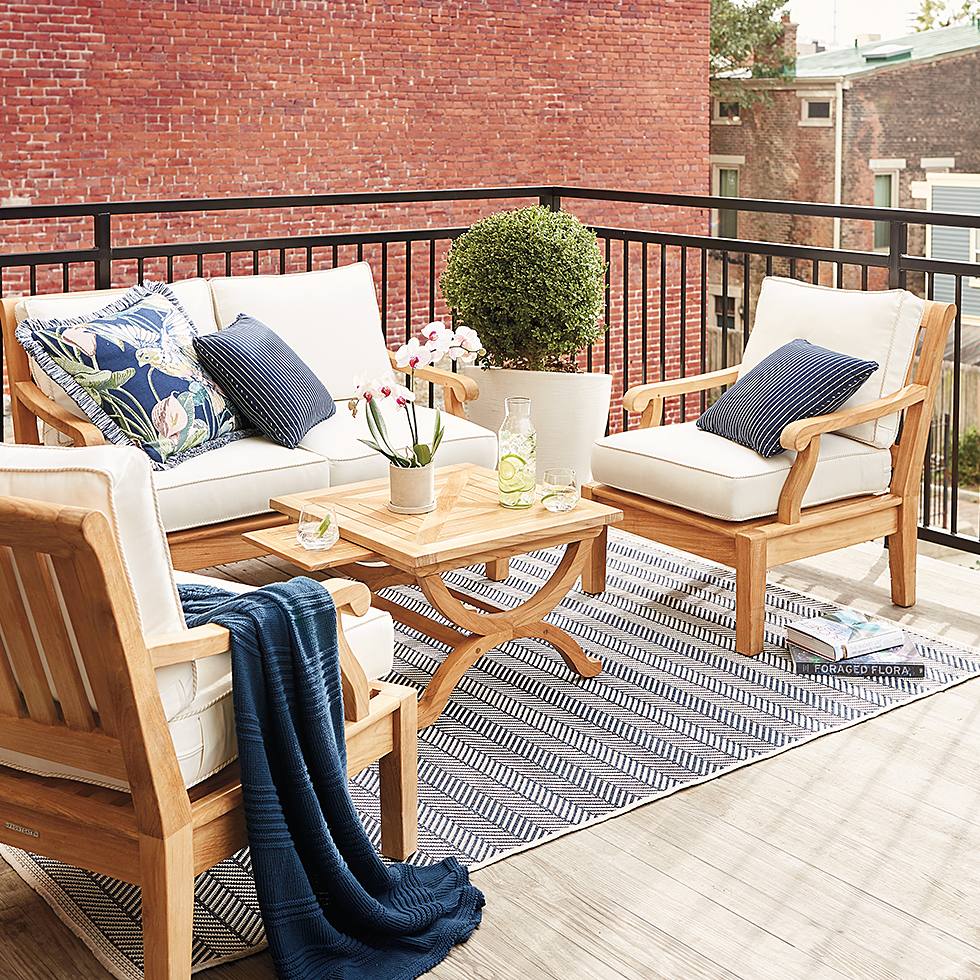 4.
Transportive Touches
When designing small spaces, it's important not to forget style. If you've always dreamed of a Moroccan-inspired retreat, then bringing in a printed outdoor rug can help create the vibe you're going for. (And when properly sized, a rug also gives the illusion of more space.) If you're constantly daydreaming of Paris, our Paris Bistro Chairs and Lacina Bistro Table are as space-efficient as they are elegant. No matter what look you choose, loving it is key.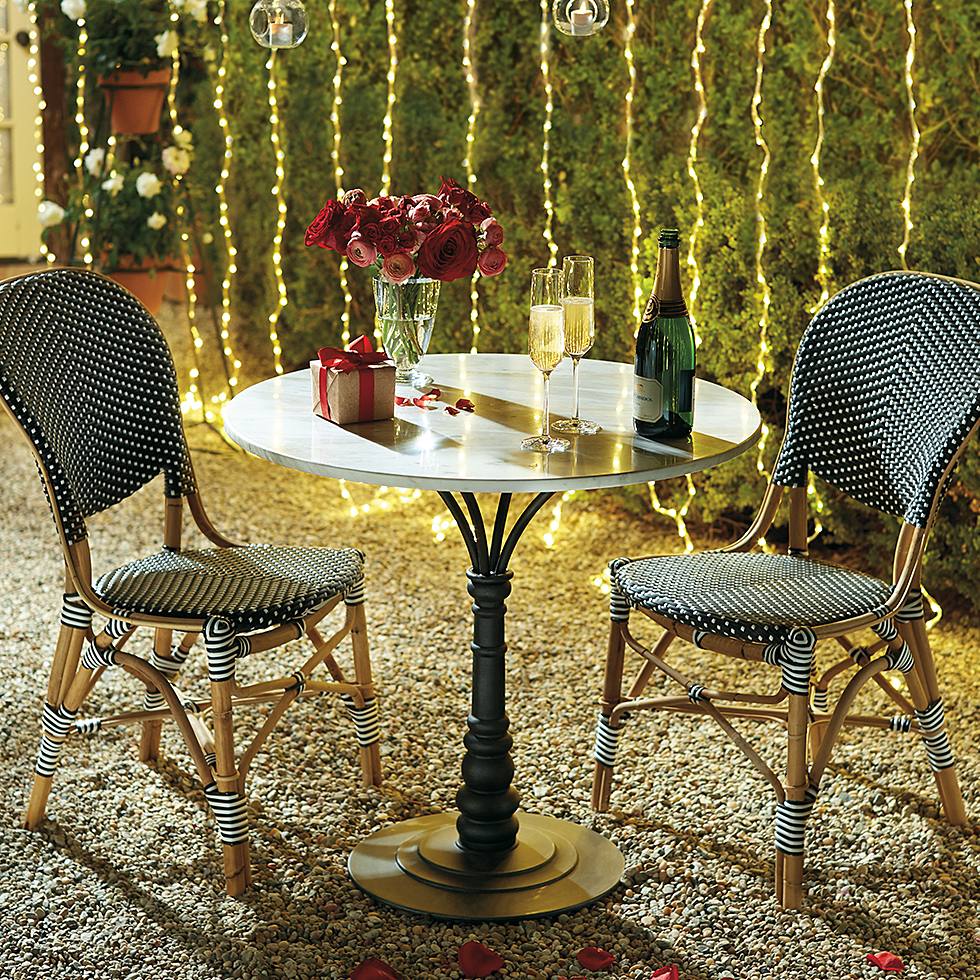 5.
Don't Forget Ambience
No outdoor space is complete without a little mood lighting … and extra touches are what make a space feel complete. While many outdoor lanterns are grand in scale, our smaller sizes ensure great style and ambience won't clutter the space. You also can't go wrong with a few strands of ethereal Meteor Lights hung from above to tie the whole look together.
Show us your small but stylish outdoor space! Follow us on Instagram @frontgate and use #Frontgate to share your photos with us.