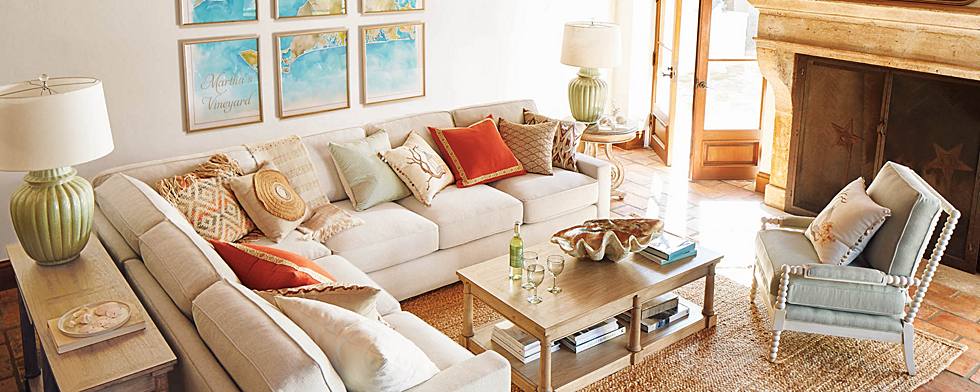 Bringing a seaside vibe into your home decor adds a refreshing air that leaves subtle reminders of relaxed days at the beach. Before you get started, there are a few guidelines you should follow to keep the space from teetering into beach cottage territory.
ANCHOR WITH NEUTRAL PIECES
White walls and substantial polished pieces provide a clean foundation for you to layer your coastal accents. Add these elements slowly until you've achieved a nice balance.
MASTER THE MIX
Incorporate a heavy dose of refined materials. Your coastal elements bring a rustic and natural feel to the room that needs balancing by luxe materials to maintain a sophisticated look.
KEEP IT SUBTLE
Restraint is key here. You want to make sure you don't go overboard (no pun intended) incorporating coastal cues.