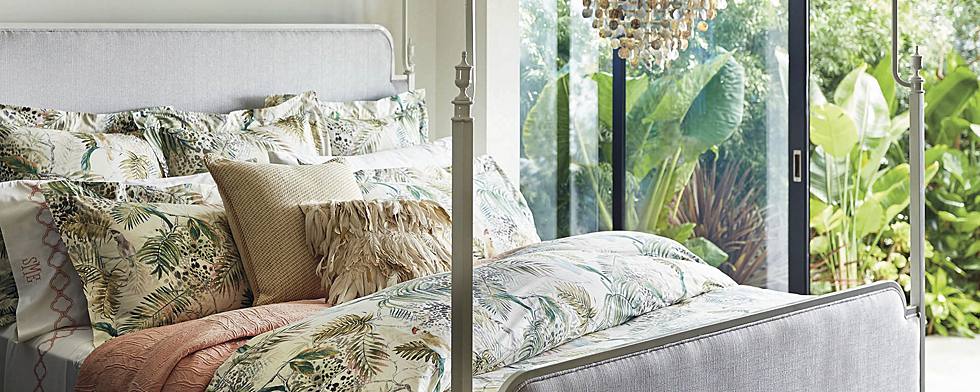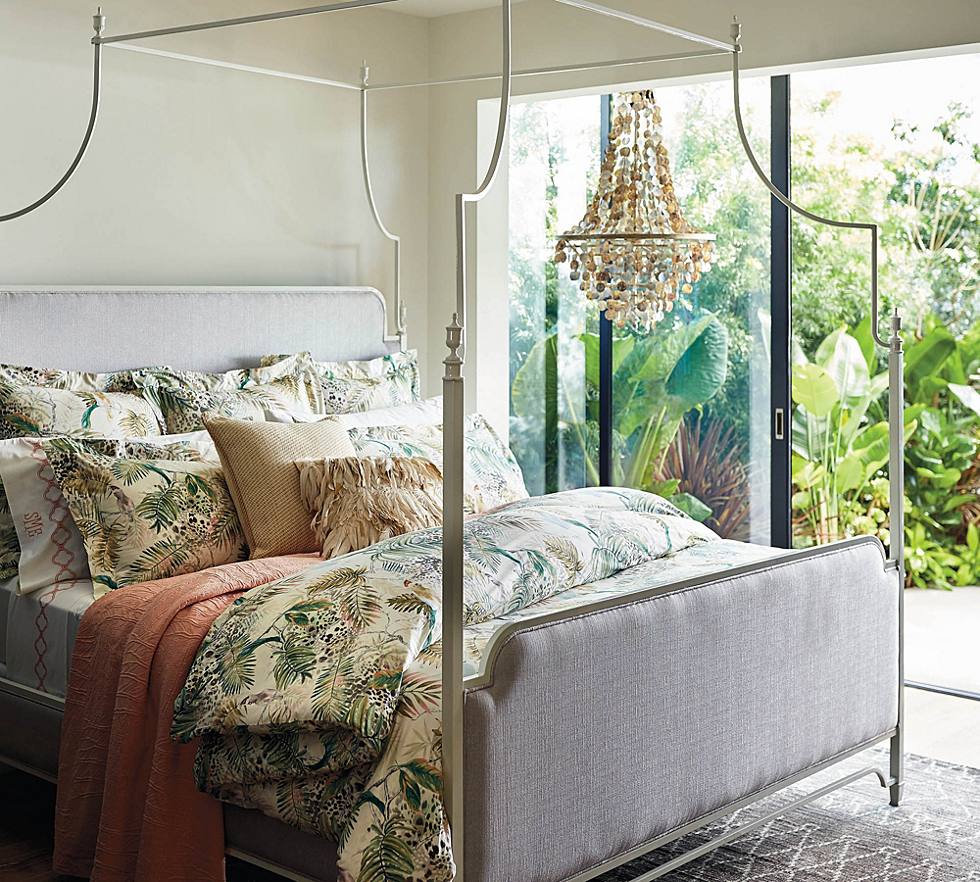 Full disclosure: We'd rather be in a far-flung tropical location right now think palm trees, crashing waves and yes, a drink with a little umbrella in it. Chances are you feel the same. This is where our dos and don'ts to creating your own piece of the tropics come in. Follow our lead, and you just might consider taking a staycation instead of that flight to the Bahamas this year.
DON'T BE SUBTLE
Add obvious references to the tropics like a palm leaf bedding set or artwork featuring exotic birds. Bonus points for incorporating live plants. They'll bring authentic life to the room that's impossible to recreate.
DO PLAY WITH MATERIAL & TEXTURE
Mix exotic textures with natural materials you'd find in a tropical destination. Our picks? An ostrich feather pillow, rattan furniture and a jute rug.
DO GO BIG WITH YOUR ACCENTS
The finishing touches are one of the most playful opportunities you have to bring the tropics home. An abalone chandelier, bright vases and a display of souvenirs from your own travels will add authenticity and flair.
DON'T FORGET TO HAVE FUN
You're making your tropical retreat to recreate the relaxed vibes of a luxurious vacation – so keep it fun. If something isn't working, don't force it. Your personal paradise awaits …