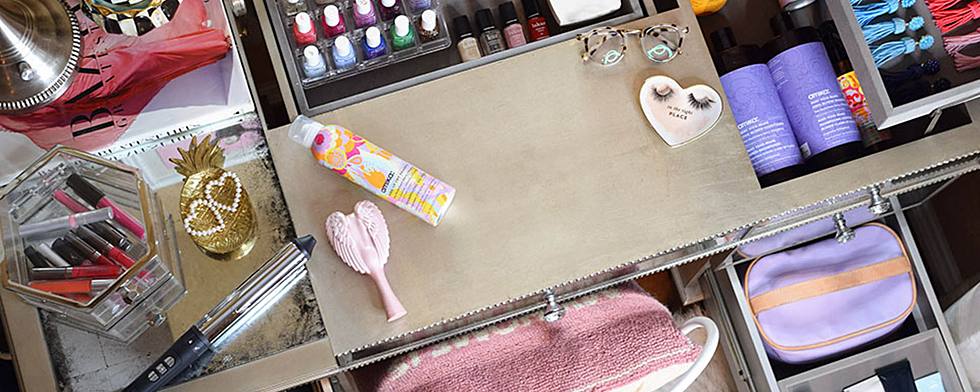 Beloved by women of all ages, our Alessandra Ultimate Vanity truly lives up to its name. Designed by women, for women, this vanity is loaded with drawers and trays for organizing everything from jewelry to curling irons, and its mirrored exterior makes it a glamorous addition to any room.
To see just how well it delivers, we partnered with our friend Lauren Vandiver, of the Dallas-based lifestyle blog Vandi Fair, to put Alessandra to the ultimate test. With all her photo shoots, fashion styling, and jet setting, Lauren has amassed quite the collection of makeup, grooming products and fashion accessories to help her with her constant hustle. Read on for her full review of the Alessandra Ultimate Vanity and how it helped her up her beauty organization game tenfold.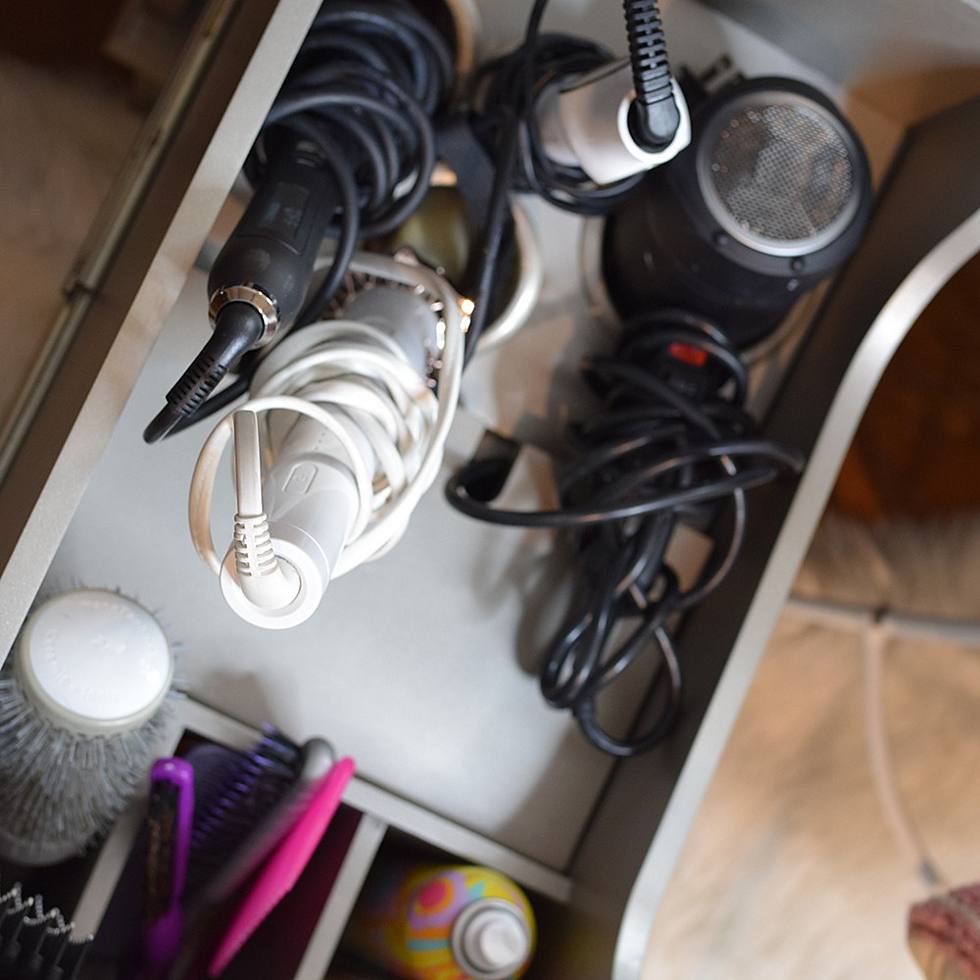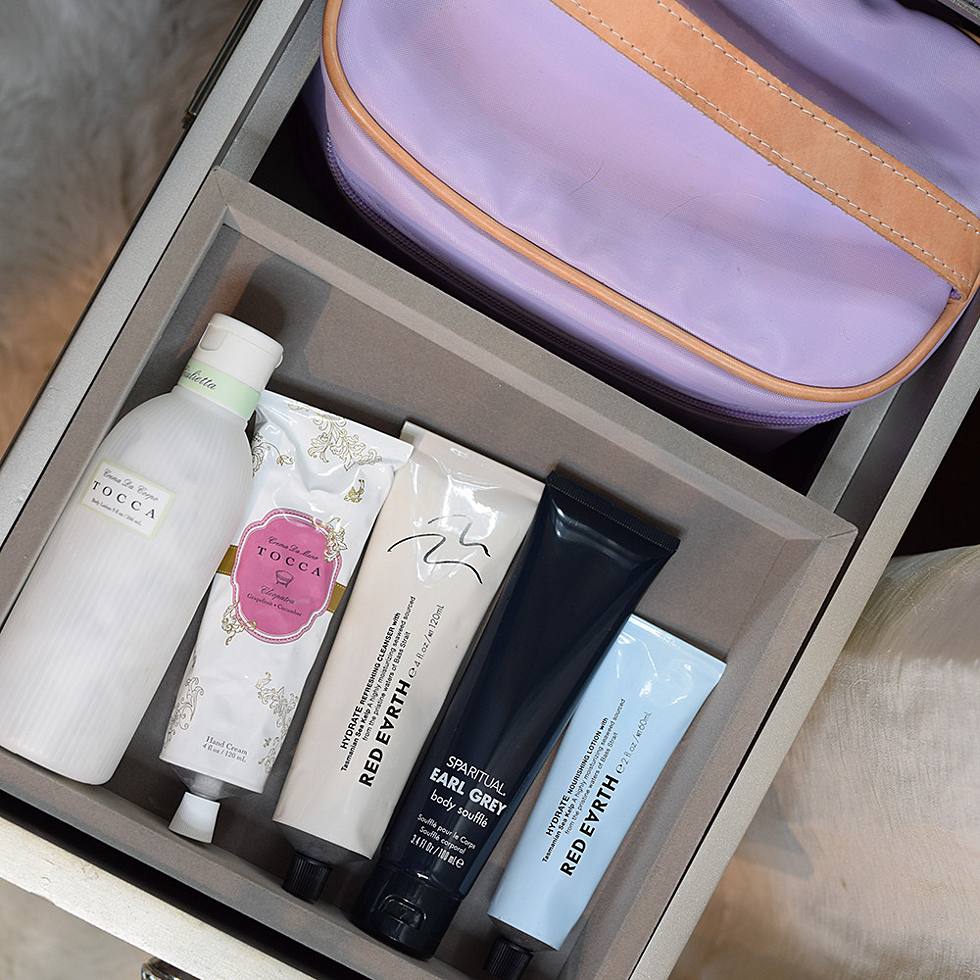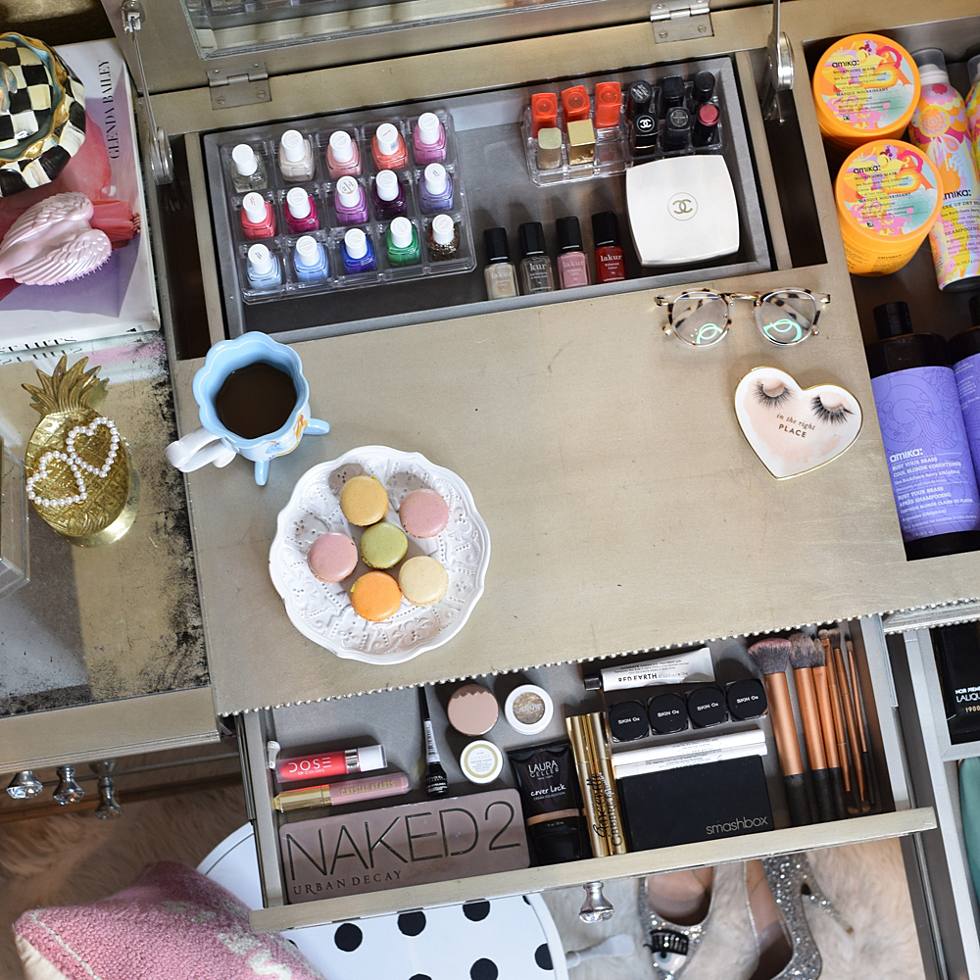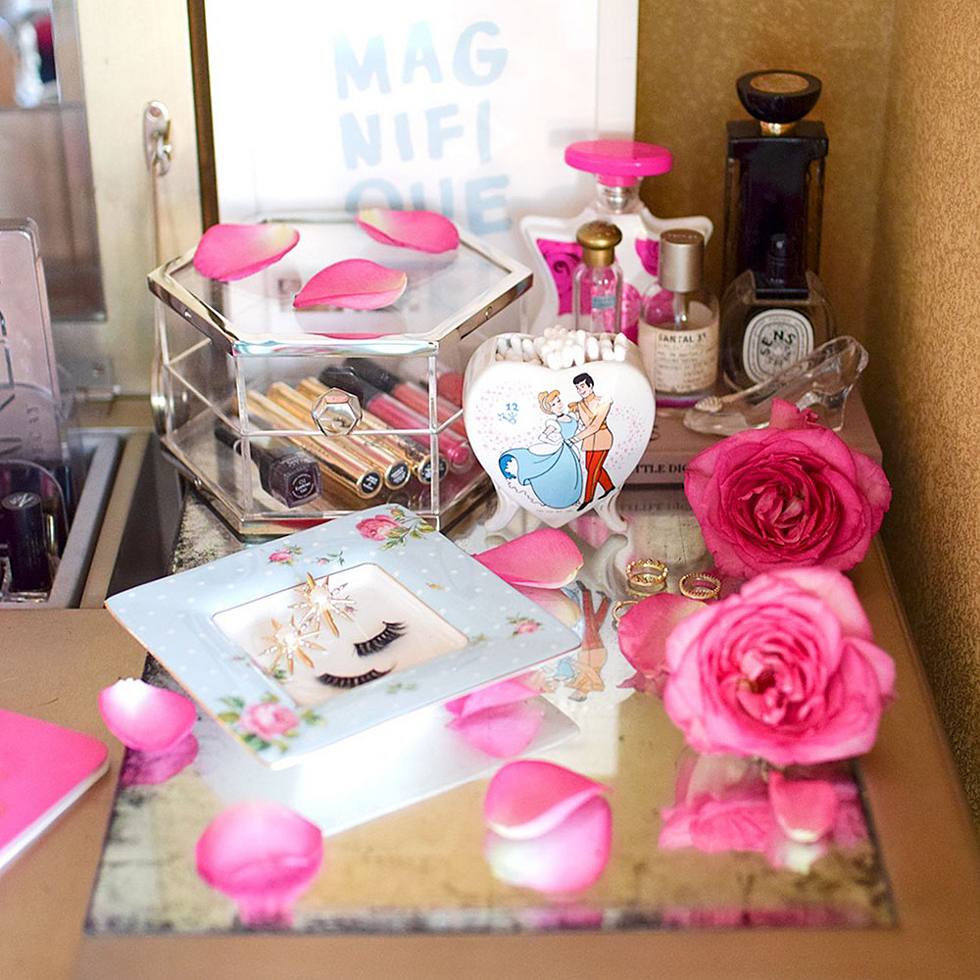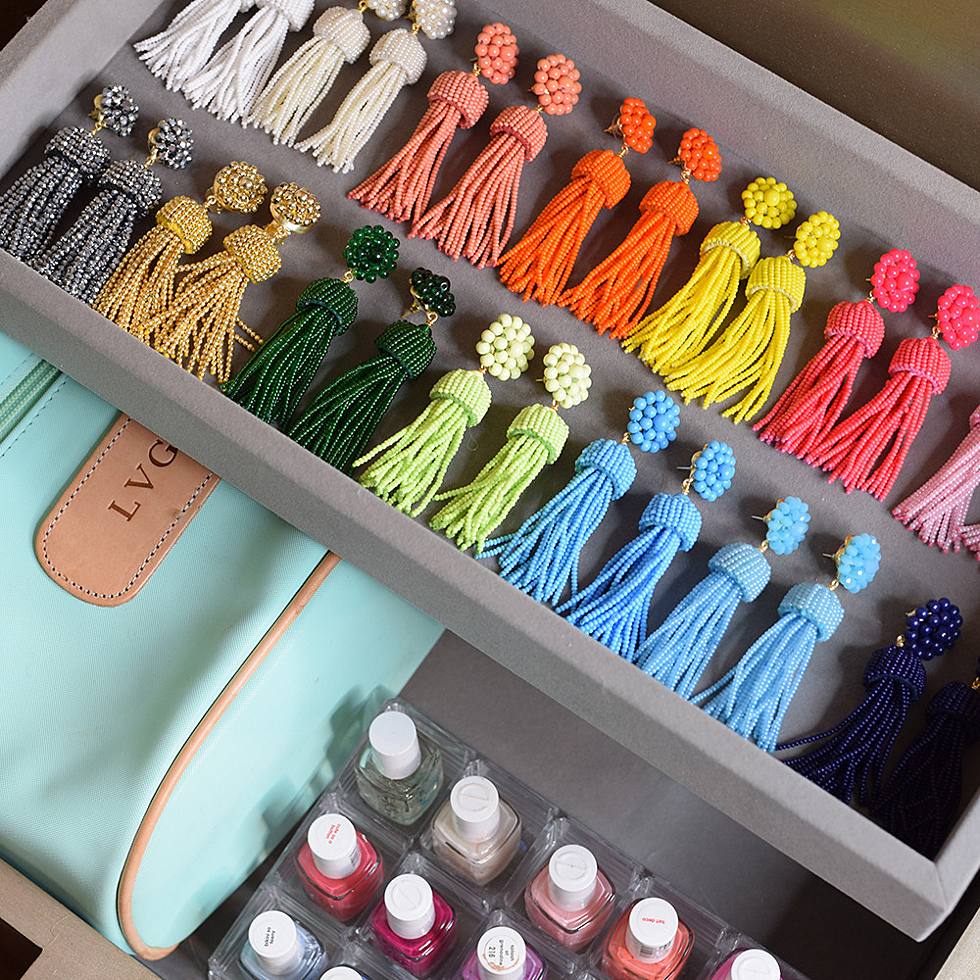 FG: What is your favorite feature of the vanity?
LV: I feel like every little detail was thought of when the Frontgate design team created the Alessandra vanity. It's truly every girl's dream, with functions I never knew I needed (and now can't live without). For example, I love that a perfect space has been created for my hot tools and hair dryer, and that I can plug them right into the vanity drawer – it's brilliant! I also love that it doubles as a stunning desk or credenza, so when I have guests over I can close the center console and decorate it with a seasonal display.
FG: How has the addition of the vanity changed how you organize your personal space?
LV: As a blogger, my collection of makeup, beauty accessories and styling tools is constantly growing, so I need all the help I can get when it comes to organization. I love that the vanity has ample space for everything from my hairbrushes to my lipsticks and nail polishes. I can easily find the perfect spot for everything, and there's even room for more!
FG: What surprised you the most?
LV: How much space it offers, but how little it takes up! There are so many stackable drawers and fold out compartments you would never know are there just by looking at it from the outside.
FG: How has the vanity improved your "getting ready" routine?
LV: I used to have to move between my bathroom and our guest room bathroom to complete my routine because of all the space and storage everything required. Now, I just pop over to my vanity, and I can do my hair, makeup, and even most of my skincare routine in one easy go. I can even watch the news while I get ready, thanks to not having to run all over the house. Multitasking at its finest!
FG: Who would you recommend the vanity to and why?
LV: I would honestly recommend it to any woman looking to reduce clutter and create a more organized and beautiful morning routine. While my husband, Cole, has his "man cave" in our home, I feel like my vanity is my little haven to pamper myself and complete my daily beauty routine. It's become a necessity I use every single day.
FG: We're so glad you love it! What are you hoping to add to your space next?
LV: The next item on my list would definitely have to be the stunning Duchamps Storage Mirror. I have an excess of jewelry, and this absolutely gorgeous floor mirror would be the perfect way to hide my bauble clutter in a beautiful and organized fashion, while remaining a functional piece to give myself a once-over before stepping out the door and on to my next adventure.