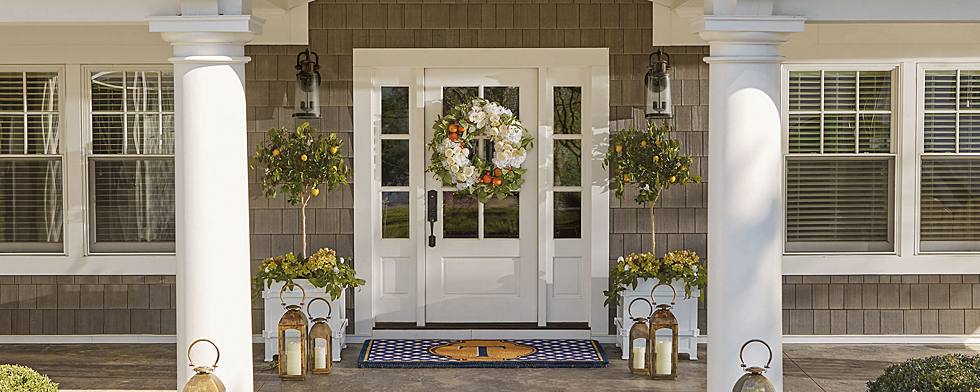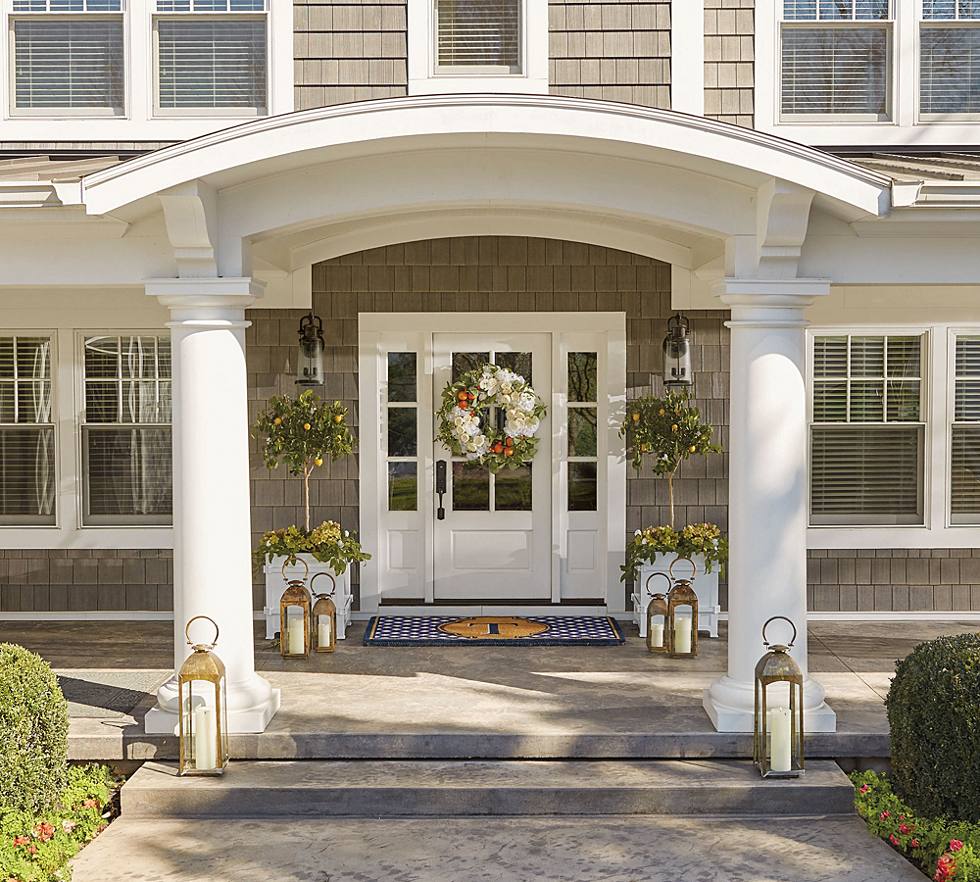 First impressions are everything, which is why we're all about creating a warm and welcoming entrance to a home. With greenery, wreaths and a door mat underfoot, you'll set the tone as guests enter your domain – and set their visit off on the right foot. Not only that, you'll be setting yourself up for a pleasant greeting every time you pull into your driveway. So read on to see three ways we're putting together fashionable entrances with serious curb appeal – and how to get the look yourself.
CLASSIC NEW ENGLAND
An oversized wreath teeming with flowers + a preppy gingham mat motif = pure happiness. Dog not required, but we recommend it.
TROPICAL FLAIR
Embrace the summer sun and bring a piece of the tropics to your home no matter where you live. Teak planters filled with palms and bright colors will do the trick.
PARISIAN GARDEN
Matching topiaries create a grand impact, while an overflowing swag softens the presentation. Pro-tip: The friendliness of lit sconces and lanterns will create the warmest welcome of all.