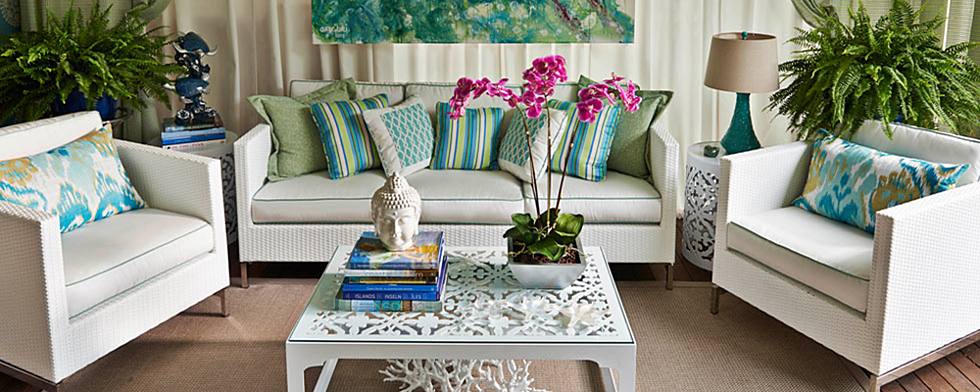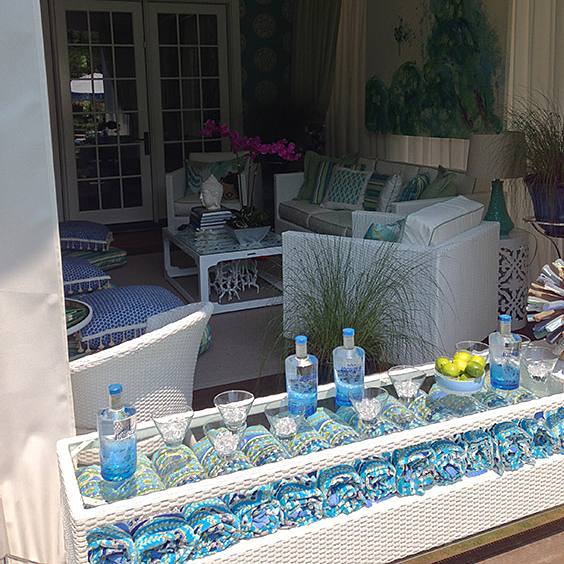 On languid summer afternoons in the Hamptons, the porch is the place to gather – to read a good book or relax with friends and family. Now regarded as an outdoor sitting room, the porch demands outdoor furniture that function like – and look as good as – indoor ones.
At the Hampton Designer Showhouse in Bridgehampton, New York, you'll see spaces that embrace this ideal beautifully.
In designing a covered porch that opens out to the pool, Kim Hendrickson-Radovich of New York-based Kim E. Courtney Interiors & Design brought the indoors outside. "It was all about making a real family room in an outdoor space,' she said. "Frontgate had so many wonderful options.'
Using our contemporary Metropolitan collection as the foundation, Hendrickson-Radovich then played with color and form, accenting with our vibrant Coral Candelabra, the distinctively designed Burano Laser Cut Side and Coffee Tables, and the coastally inspired Seahorse Console Table. Next, she filled a console with rolled-up beach towels – a brilliantly simple idea that adds color, texture, and vitality. "The pool was our inspiration,' she said.
Be inspired yourself by taking a virtual or in-person visit of the Designer Showhouse.