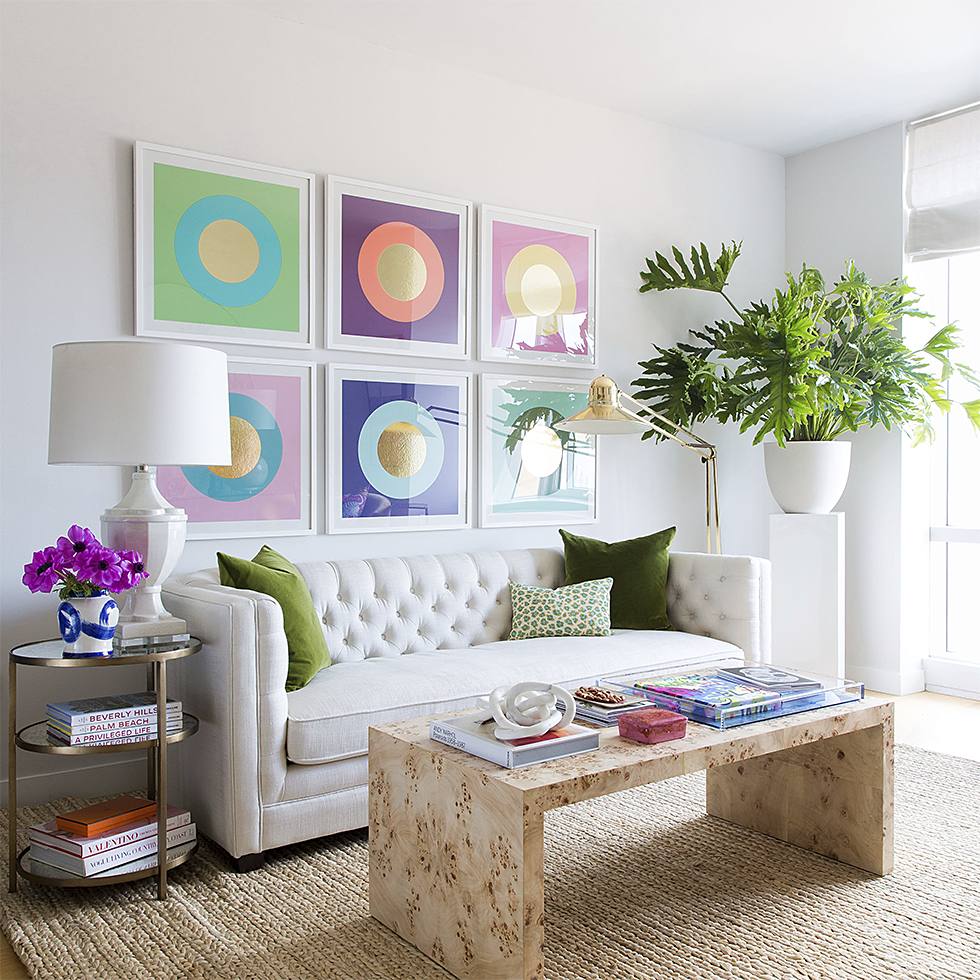 The light and airy living room of interior designer Jana Bek strikes the perfect balance between neutrals and pops of color. And while there is a generous presence of multiple hues, we would guess that even the color-shy will find themselves pinning every image. From the mix of materials to the perfectly unique graphic art, there's an abundance of inspiration to take away.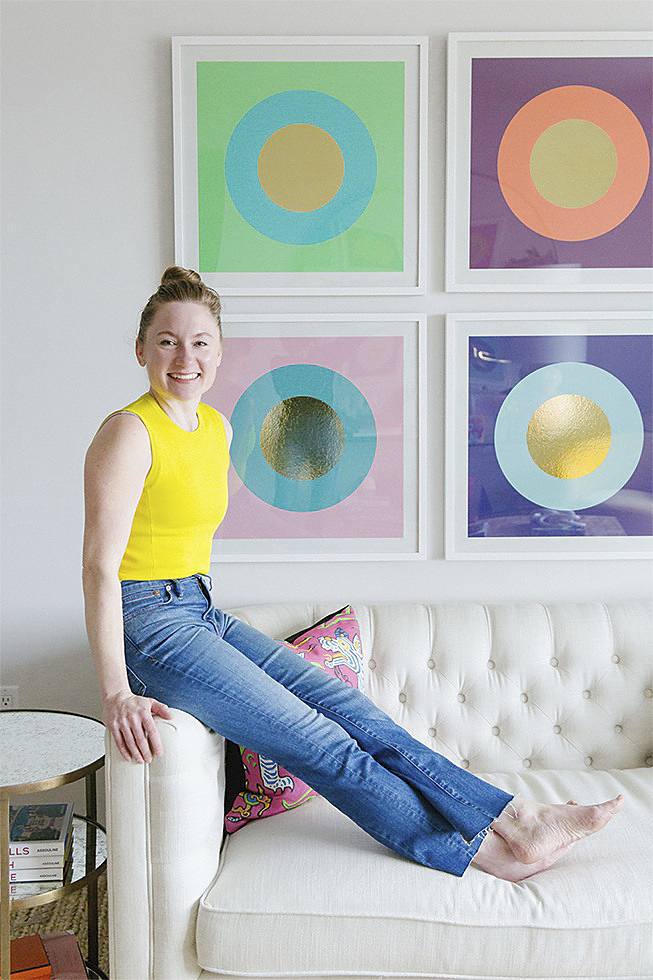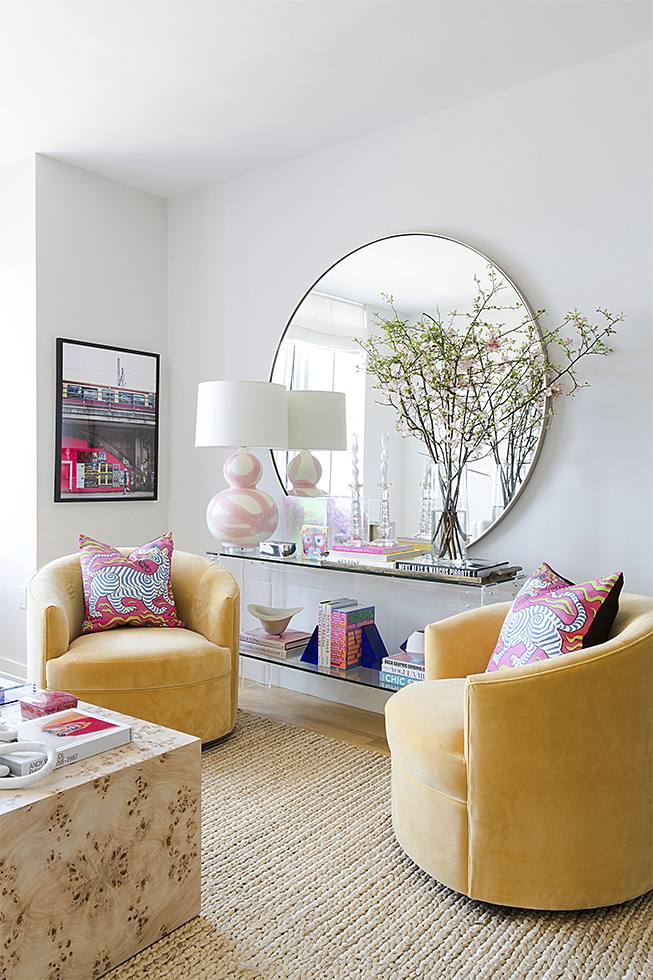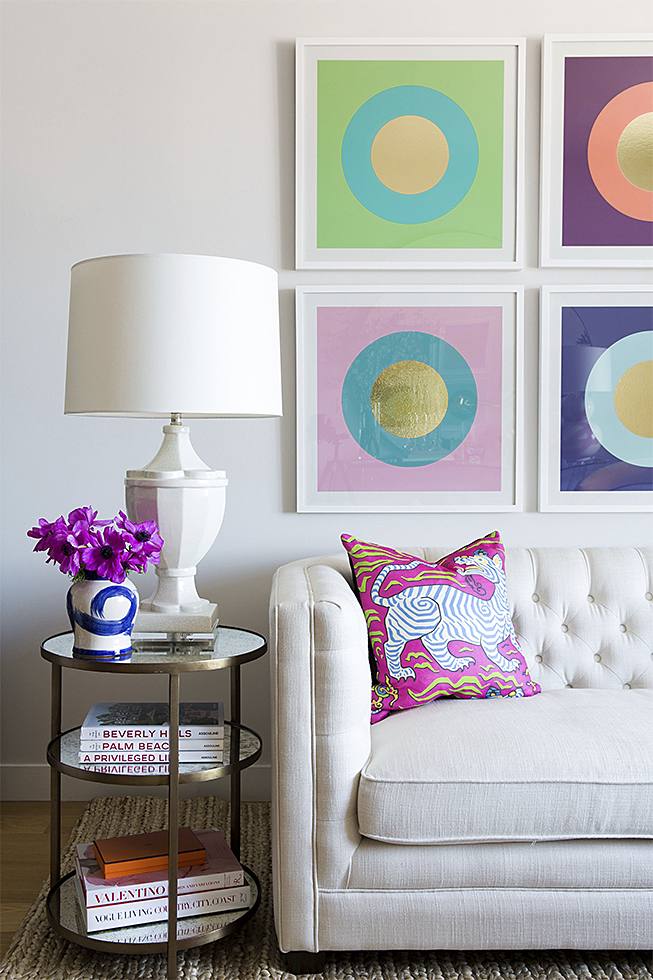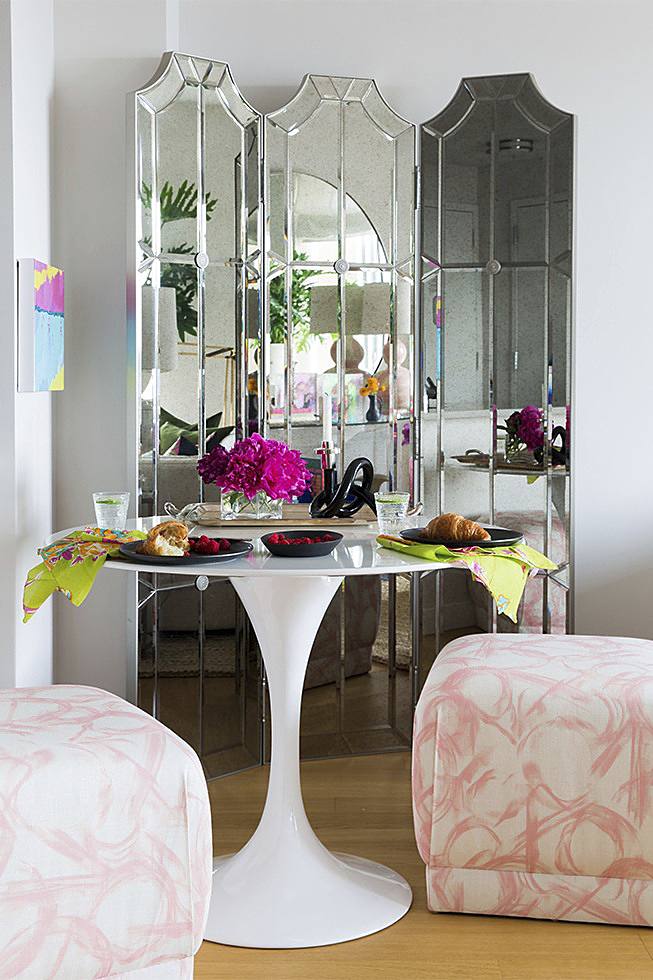 Jana managed to execute her vision of creating an inviting and bold space with more than a few obstacles in her way. Her interior design experience helped her take on the restraints of a rental, a small footprint and a tricky floor plan. First up was tackling an awkward corner. "Clever furniture and decor can disguise such challenges," she says. "The floor mirror softens the corner, frames our dining nook and reflects all of the beautiful light coming in from the large living room window. It's always smart to choose pieces that can do double-duty in a small space!"
Knowing that color would be a key part of the room's finishing touches, Jana started the design with a neutral foundation, including our Sorrento Sofa and a textured jute rug. "With its curved back, the Sorrento is particularly elegant and modern. I opted for the Performance Linen which keeps it looking and feeling light in our smaller space," she says. "It's the most comfortable sofa I've ever had to boot!"
And while the artwork is certainly eye-catching, we can't help but think the room's best color feature is the matching Soho Swivel chairs. The pair doesn't just bring color to the space for Jana though. "Mixing shapes keeps the eye moving, and the barrel shape balances out the other angular items nicely," she says.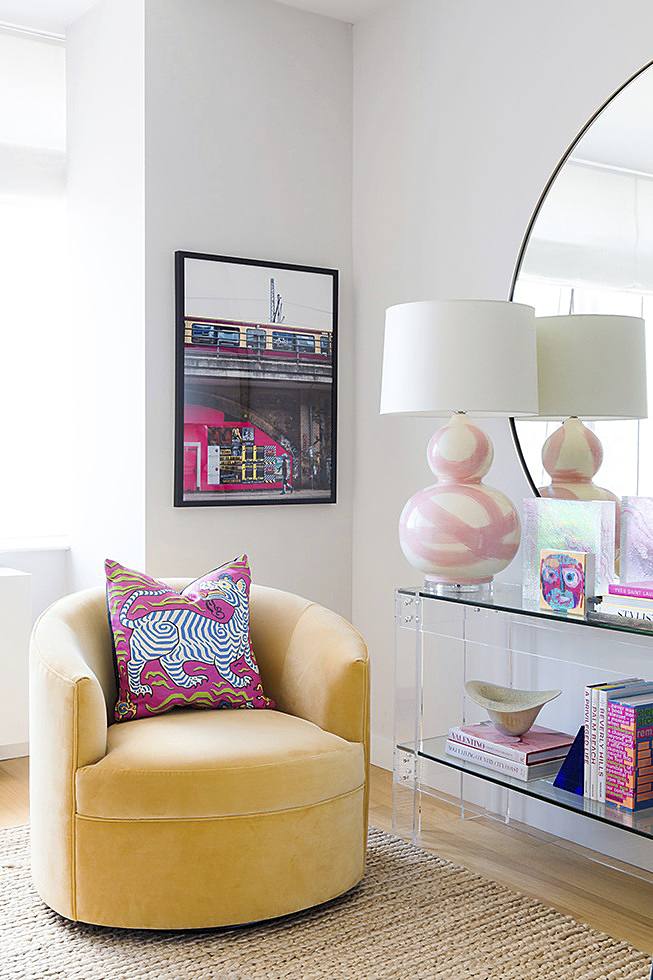 So, how do you create an impressive small space yourself? Jana has a few tricks to share: "I always recommend practicing patience in the planning process before implementing any aspect of the design, and this is especially true in small space living. First, think about how you will actually use the space and how much storage you need. Then create a layout to optimize your wants and needs."