Retired racehorses Special Ring and Popcorn Deelites on the grounds at Old Friends Thoroughbred Retirement Farm. Shop Greenery.
There's nothing like the magic of a drive through snow-covered hills in the country this time of year (especially if it's to grandmother's house you go). A holiday spent cozied up in a warm cabin holds a nostalgic appeal of which we never tire. And if you're at all like us, you spend every December creating your own version of that quintessential holiday magic: Greenery adorning every surface. A mug of hot cocoa at hand. And a family promise to pretend you're "snowed in" until December 26. When it came time to showcase our latest holiday collection, we wanted to recreate that charm – and as chance would have it, we found it all just a couple hours south of our headquarters in Midway, Kentucky.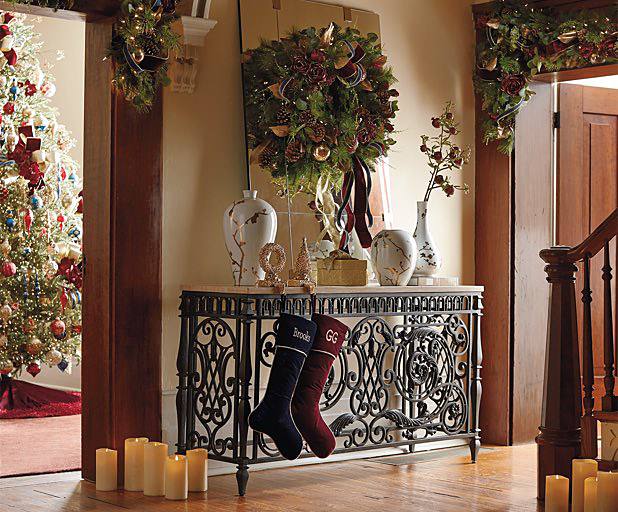 From a celebrated restaurateur who keeps a welcoming spirit at the center of all she does, to a former film critic pampering racehorses and studs in their well-deserved retirement, horse country has a wealth of warm souls we are lucky to have met. To bring some of that to you, we sat down with Chef Ouita Michel of Holly Hill Inn and Michael Blowen of Old Friends Thoroughbred Retirement Farm to learn about their endeavors and the well-lived lives they've created. And because a trip to the Bourbon Trail is not to be missed, you can join us for a look behind the scenes of the esteemed Buffalo Trace distillery. We hope your trip south with us brings out your holiday spirit – we know it did ours.
READ MORE FROM OUR CHRISTMAS IN THE COUNTRY